If anyone can appreciate a lady in a gown on top of a Thoroughbred, it's pony people. Gracie did a little jig when I bounced on top of her. She's a feisty little mare that's more used to a saddle touching her back, rather than a human behind. But there were no falls! She stood pretty, didn't she?
My fiancé and I had these pretty little pennies snapped last June, and they still make my heart pitter patter. Scott, my main squeeze, was and is such a wonderful sport. He humors my horse obsession, and I think it takes a pretty cool guy to pose for such a lovey dovey shoot.
So here they are, ladies and gentlemen. Our very horsey engagement photos by my dear Jessica Lorren at my old and ever so stunning barn Pine Hollow. JLo, you guys. Swoon. She makes my heart flutter, my head dizzy, my pulse quicken with her ninja photography talent. She's a treasure, and she's celebrated by the likes of Martha Stewart, you know. Jess is like the sugariest kindest gummy bear in all the land. Her smile is contagious, and she knows how to wield a camera. With film! See how soft and creamy? She's also good with a horse and a slobbery Great Dane.
Naturally, I've been fawning over these photos because this week is our wedding week. In fact we're headed to our wedding location in the wilds of central Florida today – wish us luck!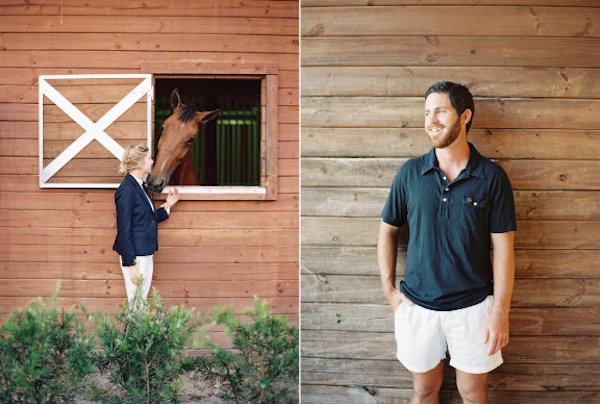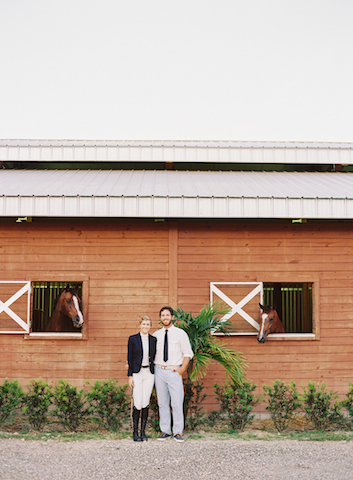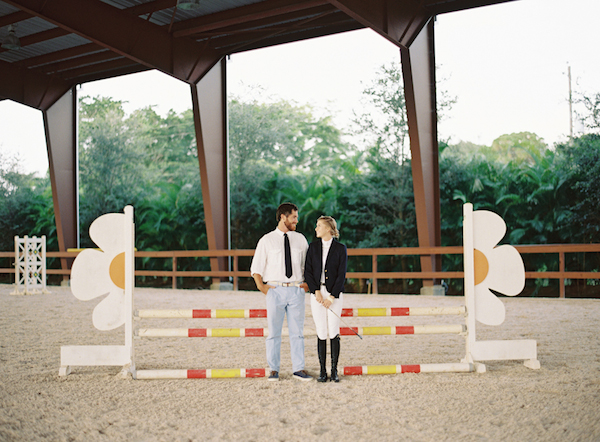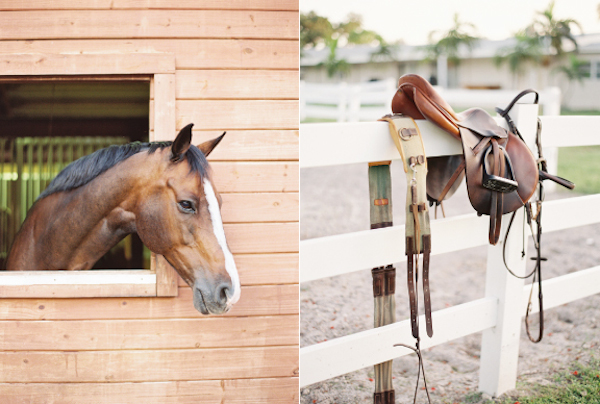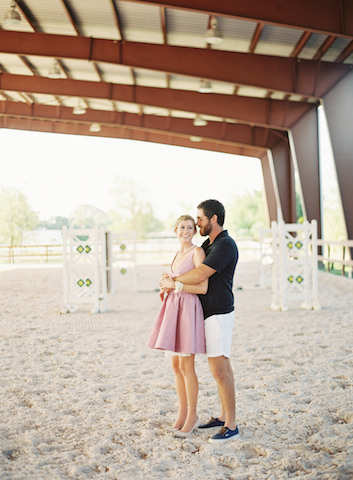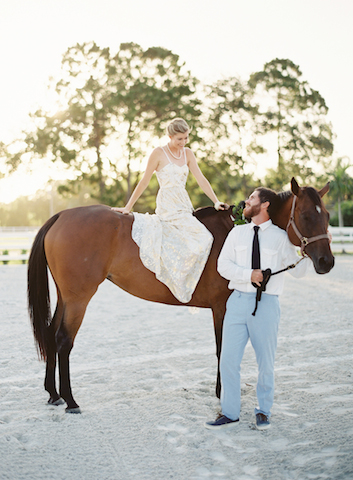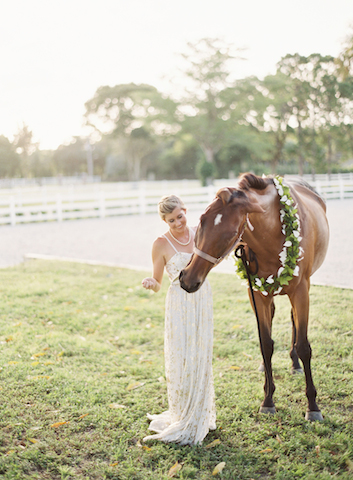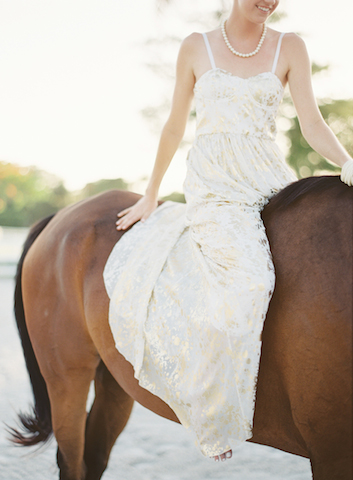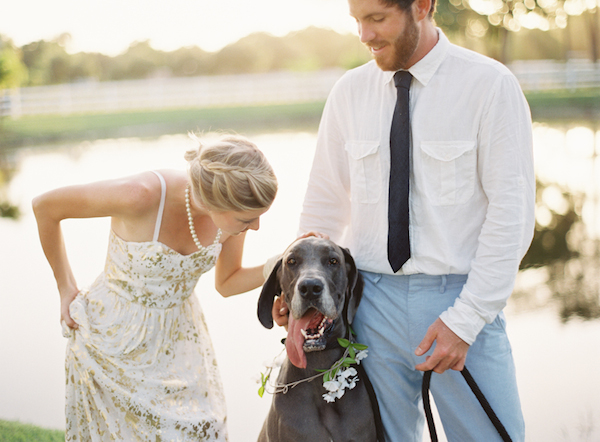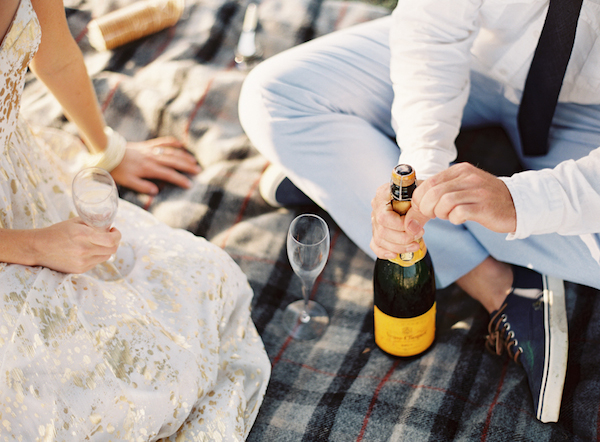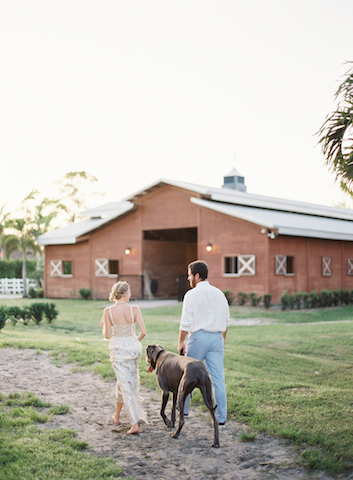 [Introducing writer Lindsay Moore. Raised in the wilds  of New Mexico and Texas, Lindsay Moore grew up on a farm surrounded by cotton, alfalfa, pecan trees and chili peppers. While the occasional herd of cows strolled through the acreage, not one stallion or mare was to be seen. But alas, she heard the call of the horse (a whinny and a snort) just after she graduated from university. Lindsay now jumps small fences and falls less frequently than she used to. She's a graphic designer who lives in Jacksonville, Florida with her fiancé, their two dangerous felines and a Great Dane named Cholula, after the hot sauce. Her blog, Shiny Ponies, is about the finer things, like horses, handwritten notes and dressing the part.]