So, what did you do last weekend? If you were a top-level (or top income level) show jumper, chances are you were in St. Tropez, France, at Brazil's most exclusive horse show.
That's right, a CSI5* show that saw its first two editions unfold in Rio de Janeiro, Brazil, went through a one year hiatus before relocating away from Brazil for reasons that are becoming more and more obvious (World Cup riots, anyone?) this year, ending up about as far away from sporting instability as one can get: a sunny beachside town in the south of France, where there seemed to not be a single cloud in the sky all weekend long, and picturesque moments abounded, both in and out of the ring. Welcome to the Longines Athina Onassis CSI5* Horse Show.
Greek rider Athina Onassis and her husband, Doda de Miranda of Brazil, co-created the competition in 2007; while the original purpose of the show was to encourage equestrian participation and awareness of show jumping in Miranda's native Brazil, the focus for now seems to be on equestrian excellence alone…
While the press coming out of St. Tropez was brief and ESL-difficult to decipher, the results and the photos make it crystal clear that the weekend's competition was le sigh worthy. Three days of competition conveniently ended on Saturday afternoon, giving the show jumping set a wide open Sunday Funday to spend on beaches crowded with white umbrellas and table service. The magnum bottles of wine given out during prize giving ceremonies were put to good use, resulting in a flood of sunny selfies, riders dressed in anything but breeches and boots, and even a marriage proposal (she said yes!)
With €300,000 on offer in prize money for the finale grand prix alone, the Longines Athina Onassis Horse Show was one blindingly-bright stop on a glittery summer show jumping tour that is only just getting started.
Photos by Marco Villanti for LAOHS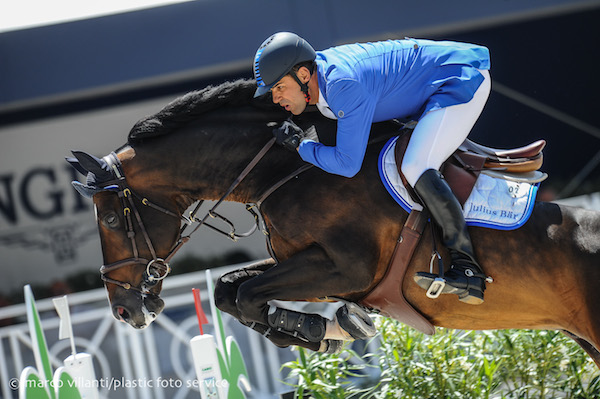 Doda Miranda competed in the Longines Grand Prix CSI5*, finishing in 7th place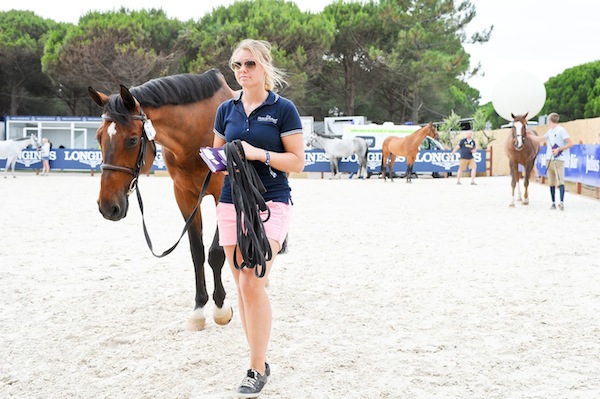 Spotted at the FEI jog on Wednesday, Janni Olin brought Saer Coulter's Springtime for inspection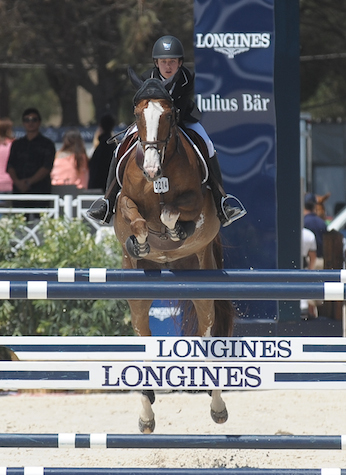 Young American rider Lucas Porter won a CSI2* 1.45 on Thursday with Psychee d'Amour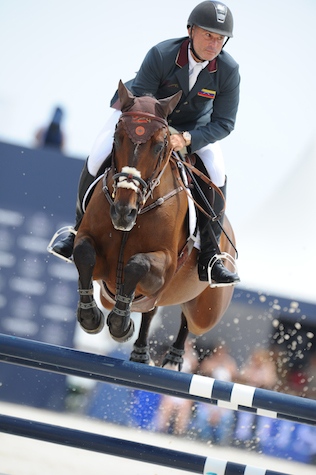 Here's another familiar face from Wellington, FL! Gustavo Mirabel finished 3rd with G&C Lucy in the CSI2* 1.25m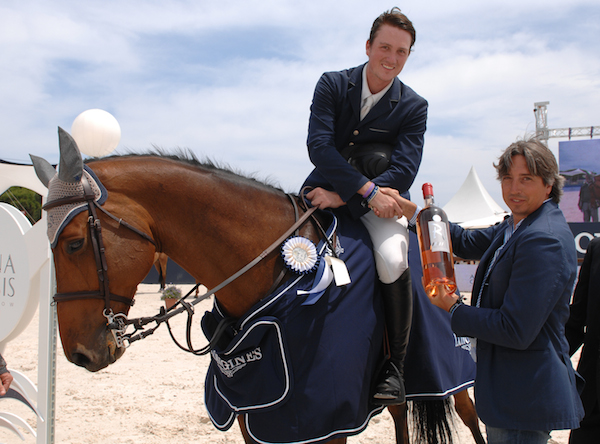 Note the aforementioned magnum of wine. Think he'll have enough?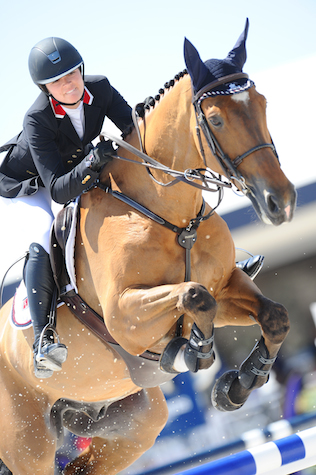 Also spotted in St. Tropez, Reed Kessler and Cos I Can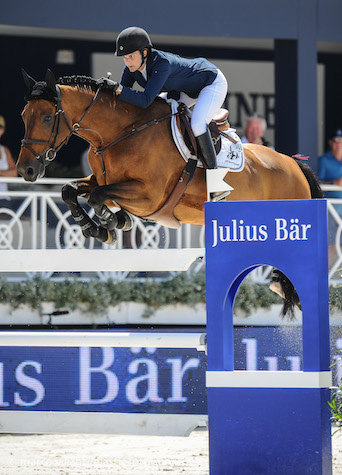 Athina Onassis rode in the competition that bears her name. She's become a well respected competitor on top international circuits – and not only because she sponsors five star horse shows.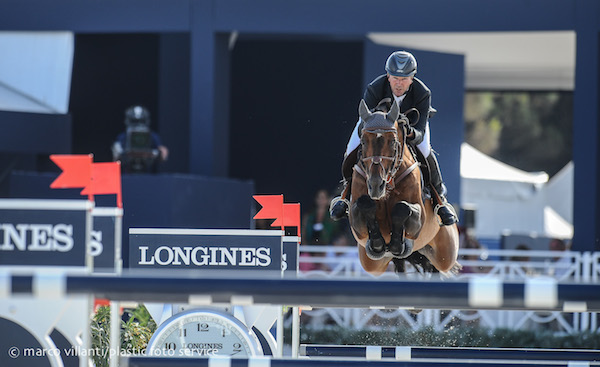 Patrice Deleveau of France took first place and all the glory in the Longines Grand Prix with Carinjo HDC, earning €99,000 in prize money.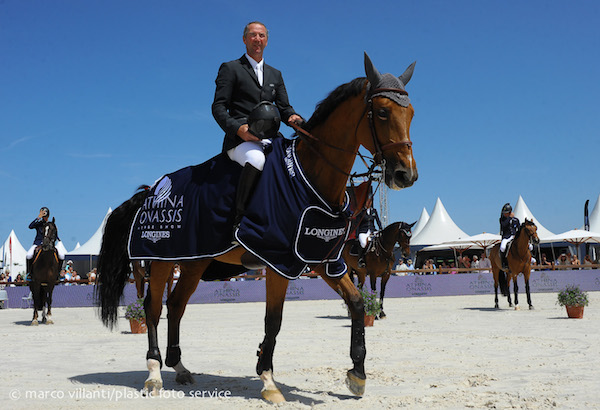 Larger than life. Would you have it any other way?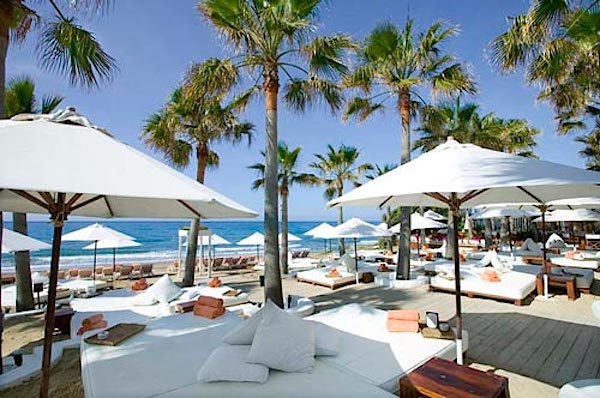 On to the beach! Let this stock photo serve to illustrate the moments that are best reserved for protected status on Facebook