Technically, summer may be over, but many of us are still suffering the sun blaring, sweat dripping rides during long, hot afternoons (sorry to rub it in there, Spruce Meadows). For the sun shirt aficionado, the Equi In Style (EIS) and Kastel Denmark shirts are really the only two shirts that take part in the conversation: EIS because it was the first and Kastel Denmark because it's different from the pack. But to the uninitiated, these two options can seem identical. So how to choose? I switched off between the two shirts every other day for two months to nail down the pluses and minuses of both styles. While my favorite may not be your favorite, you can pick and choose from the laundry list of qualities to figure out which shirt will work best for you.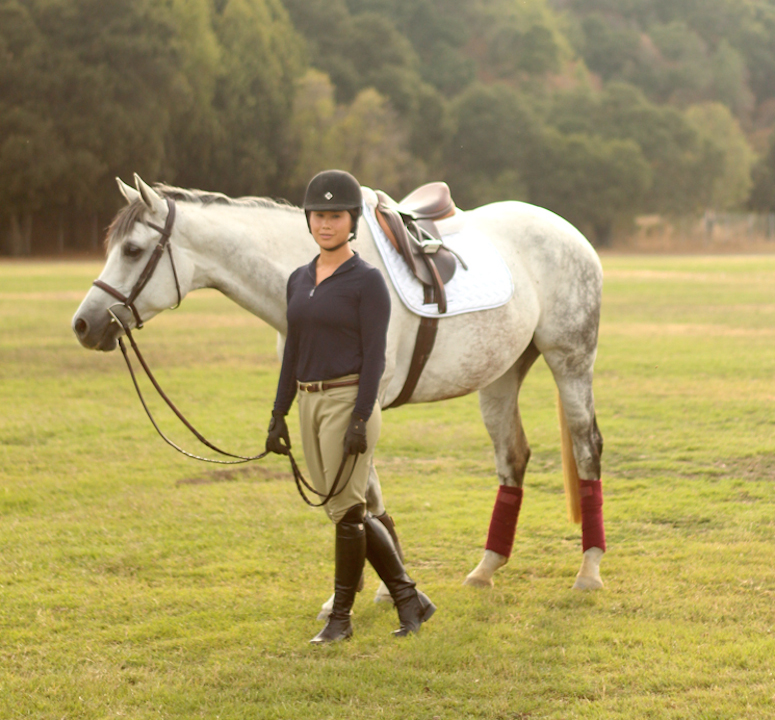 The EQT-53 Solid Navy, Equi In Style (EIS), $96
The best part of this shirt is the fit—it's totally flattering. It also washes really well and can withstand a lot of mileage. Its moisture wicking properties are quick drying, and its Icefil fabric technology, is said to reduce overall body temperature by five degrees. But on the negative side, the material can feel a little thick, and consequently, the shirt doesn't always live up to its cooling promises. It's also at the pricier end of the spectrum at $96.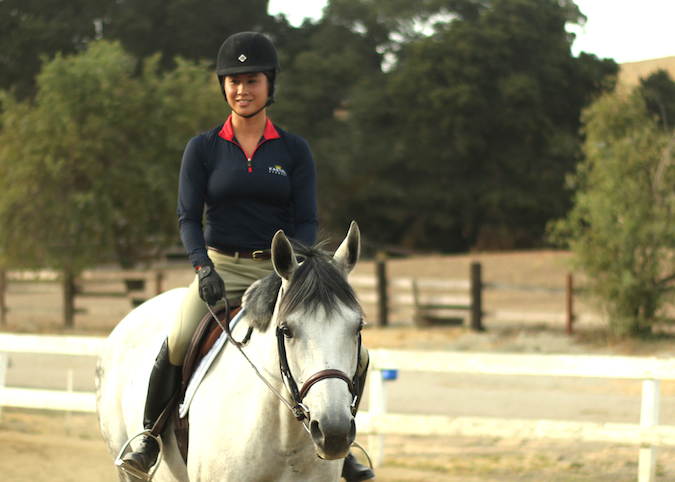 The Charlotte Collection Navy Blue with Red Trim, Kastel Denmark, $75
This option is nearly the exact reverse of the EIS: its material feels ultra breathable (even better when misted with water), but the fit is less favorable for those of us with curves. I'm wearing a size medium for both shirts, and it's easy to see that the Kastel Denmark clings a little tighter than the EIS. There's also a trade off with this shirt; in exchange for the lower price tag you get the prominence of logos that are splashed across the left chest and underneath the collar on the back. But for some, that's their preferred style.
Verdict: It totally depends on your needs. If you have some curves and don't mind a thicker fabric then you're most likely on team EIS. But if technical, lightweight fabrics—combined with a better price point—mean more to you, then you're Kastel Denmark all the way. Or better yet, a few of each kind can change the conversation into the one in your head—the one you have when you're planning your outfit for the day's adventures ahead. And in that case, you can't lose.