You wouldn't think that in a town of horse people, the opening of another tack store would cause such a stir. But in Wellington, FL this evening, it was as if the brand new, glowing green sign over Dover Saddlery had a magnetic pull. Word spread throughout town of Dover Saddlery's VIP Grand Opening, and by the time the event began at 6:00pm on the dot, the shining, 11,000 square foot store was already packed with people who were excited to greet Dover's long-awaited arrival in person.
The retail location is in a once-quiet business park on Pierson Road, a straight shot east from the FTI Winter Equestrian Festival grounds. There has been a lot of chatter about the newest Dover, its 27th retail location on the east coast (Dover has yet to open stores on the west coast).
A post and beam interior with stall facades along the tops of shelves deepens the store's equestrian atmosphere, and the rows of brightly colored products lined up with labels out had an especially fresh and new sheen to them. Not only was the place packed with the curious and the everyday shopping enthusiasts (the free libations and appetizers certainly helped with that), equestrian VIPs added a special thrill to the event.
Olympic Gold Medalist Peter Wylde, who has been sponsored by Dover for something like 20 years, and worked in the stockroom of their Massachusetts store as a teenager, stood near the front doors to help greet people as they entered. Rising dressage superstar and recent WEG veteran Laura Graves mingled among the crowd, and the vendors. So many vendors and business owners. Charles Owen Founder Roy Burek stood by his helmet display, ready to measure interested riders for a new helmet (I'm a 6 7/8, have my eye on a new V8, if anyone's wondering). Joseph Der of Der Dau Boots shared that Dover will be stocking his semi-custom line of boots, a rarity for that standout tall boot brand. I saw representatives of SSG Gloves, Ariat, the list went on. There were speeches. There were door prizes. Dover Saddlery knows how to sell tack, and they really know how to throw a party.
Maybe it's just the general feeling of Wellington in the fall, when things are fresh and new again and everyone's looking forward to the start of another season, but the growth that's happening at the moment in the entire town is palpable. Dover is far from the only equestrian retail outlet currently waking up the business park at the end of Pierson. Also located in the same business park are two expanded polo supply stores, a couple of dressage-focused tack stores, an-almost open wholesale showroom for Equiline, a new retail store for FarmVet, and of course the established tack stores such as PoloGear and Tack N Rider, which doubled its retail space a year or so ago and is doing a brisk business. Everyone is moving in, expanding, and growing. Business everywhere is booming.
Where once there was one or two choices to shop off showgrounds for your equestrian gear, now there are many, a sure sign of a booming industry. The success of the tack stores is indicative of the growing choices one has when choosing where to exhibit and campaign horses. No longer is FTI WEF the only place to go to compete a horse in Wellington. With the growth of smaller, unrated circuits such as The Turf Series, The Ridge Series, James Lala's Citrus Series, and Mark Wonderly's schooling shows, Wellington is becoming an even more attractive place for horse people of all levels.
We'll be writing much more this winter season about the multi-layered horse culture in Wellington, and exploring those choices. Whether you're already in south Florida or you're on the way in 2015, you can look forward to coming home to a place that is, uniquely and more than ever, horse heaven and a real life, actual boomtown.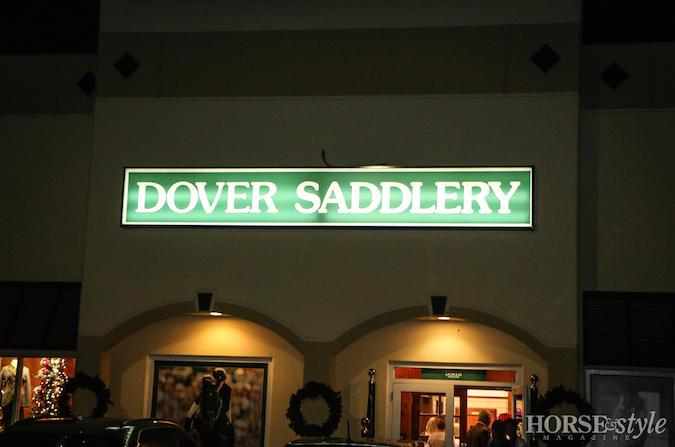 So it went like this….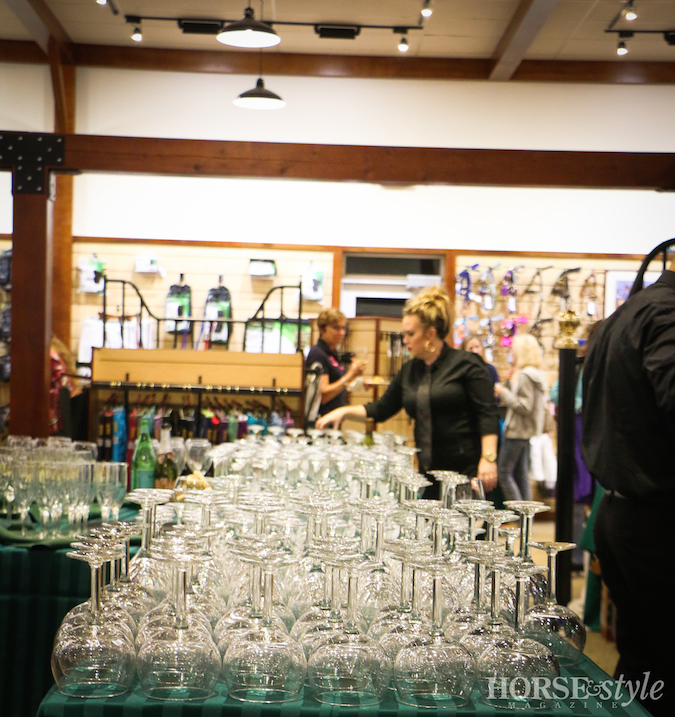 Many wine glasses at the ready; all were needed, all were used.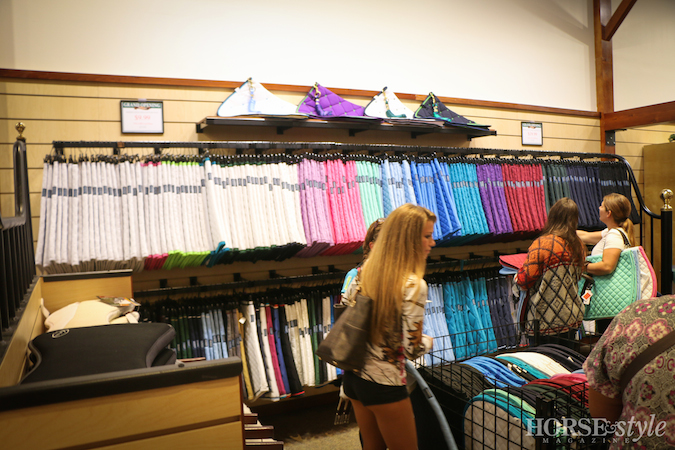 A rainbow assortment of saddle pads lining the walls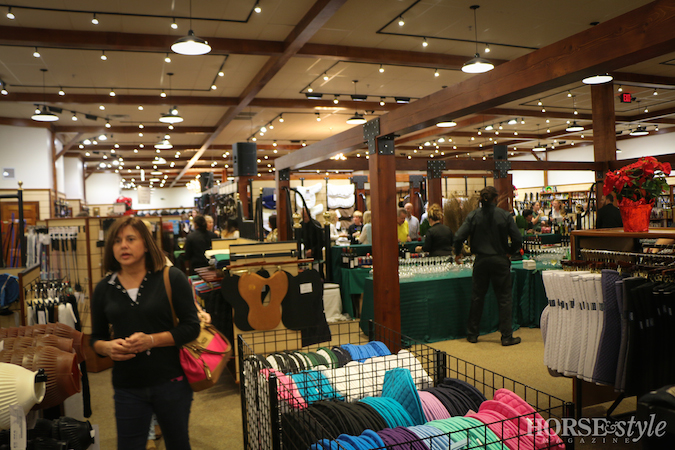 That is 11,000 square feet of horse heaven right there.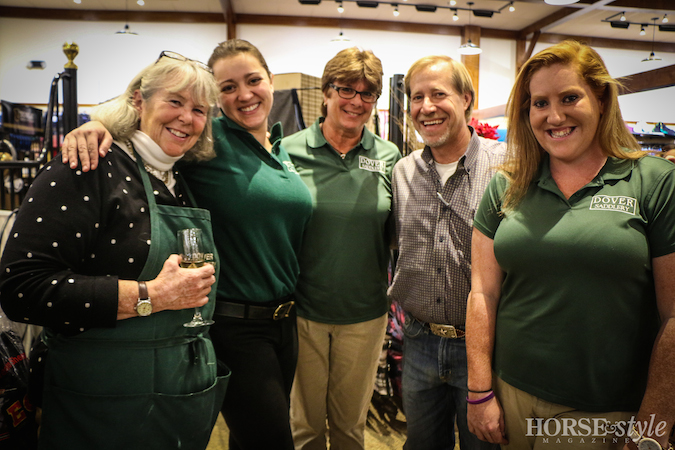 Dover brought in extra staff and crew to help deal with the crowds. That smiling guy to the right there built the place.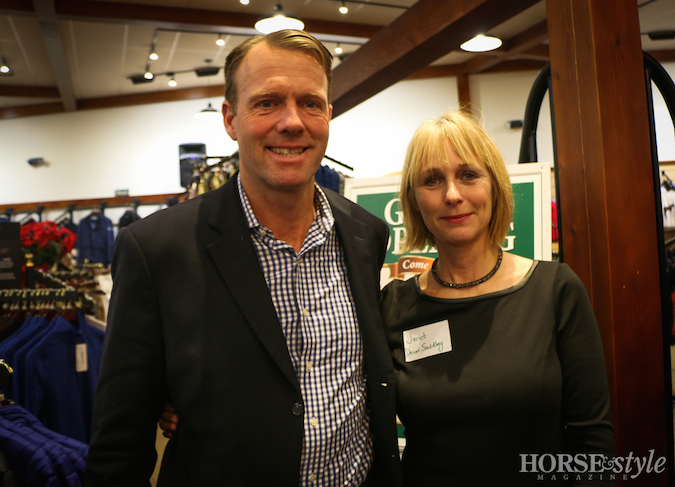 There's Peter Wylde and Janet Nittmann of Dover Saddlery. Peter just flew back to Wellington from Europe this afternoon, but he wouldn't miss an event like this for anything.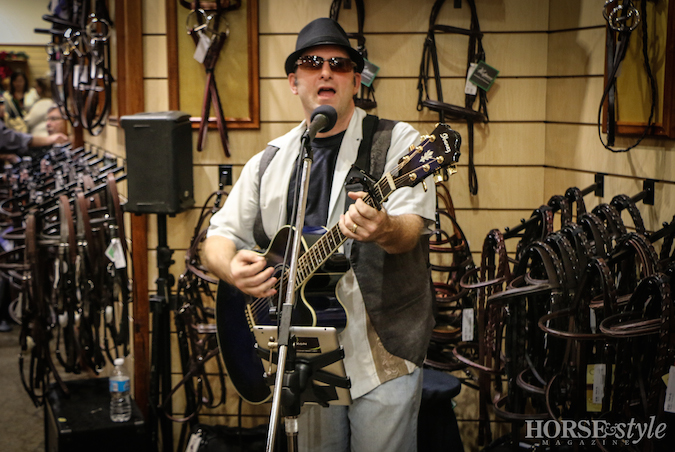 The live music was great. Well done, sir.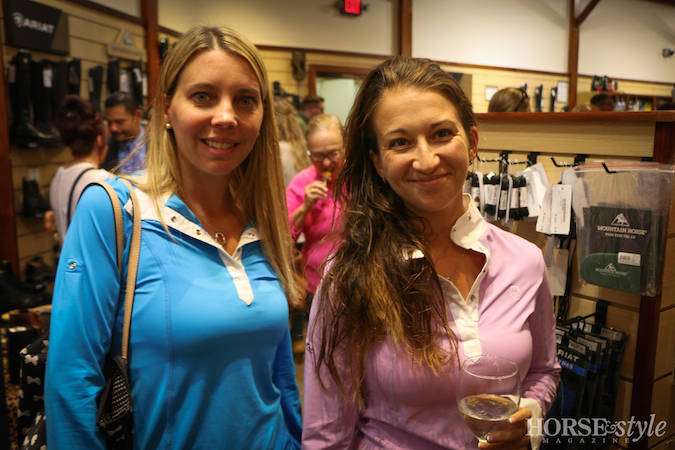 We spotted friend of H&S and founder of Kathryn Lily Equestrian, Sharon Lilien-Zweibel, on the left, rocking her new KL colored longsleeve shirt.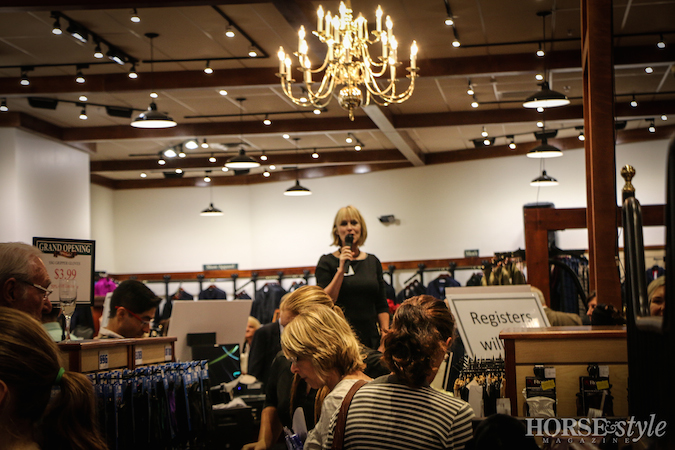 Janet addressed the crowd and thanked everyone for coming.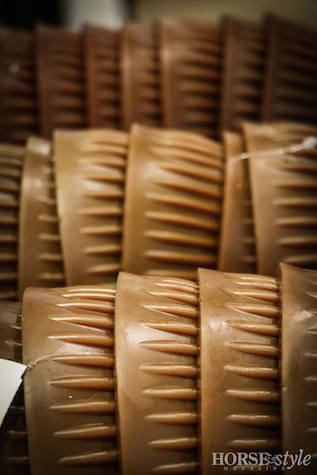 And oh yes, the stuff. So much stuff. All of the lovely horse stuff…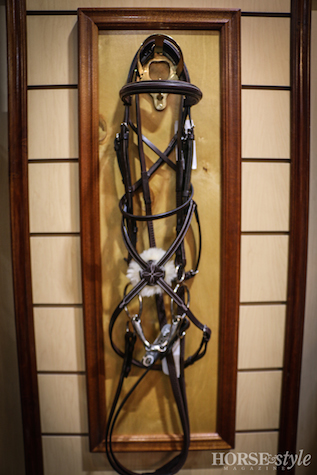 Classic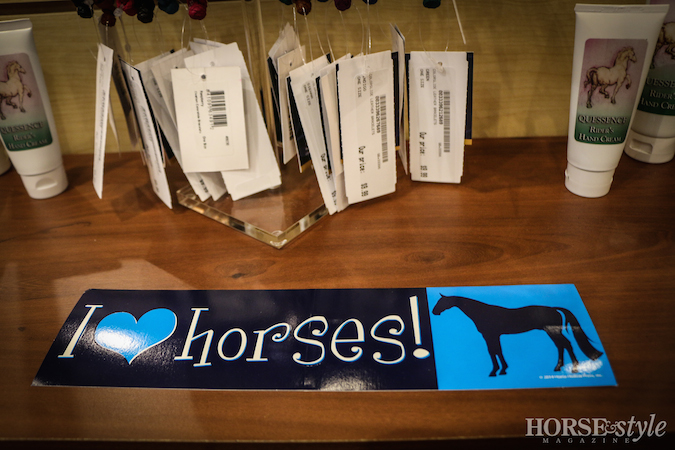 We all love horses. And you're all going to love this new addition to Wellington. Congratulations Dover!