I've been an avid equestrian since age eight, and I remember my trainer warning me once, "As soon as girls start dating boys they don't have any time for horses." As a little girl, I was mortified and vowed that I would only date a boy who rode horses too.
Fast-forward 17 years and I was engaged to my high school sweetheart of 11 years. He doesn't know a lot about horses, but he tries to learn. When I met him I changed my rule to, "I will only date boys that my horse approves."
As we were planning our October 2014 wedding on Hilton Head Island, South Carolina something felt missing. Where were the horses in all of it? At a destination wedding, there was no way my horse could be a part of the day. It just didn't feel right, so I tried adding my stock pin to my bouquet. But, I still wanted something more.
That something came in the form of the perfect day-after bridal shoot at Lawton Stables in Sea Pines – the resort where our wedding was held. Our photographer, Paige Winn, was a dream to work with. Some time at the stable with her and the horses was just what I needed to unwind the morning after the wedding before my husband and I set off a few hours later to a riding centre in Italy for our honeymoon.
Photos by the talented Paige Winn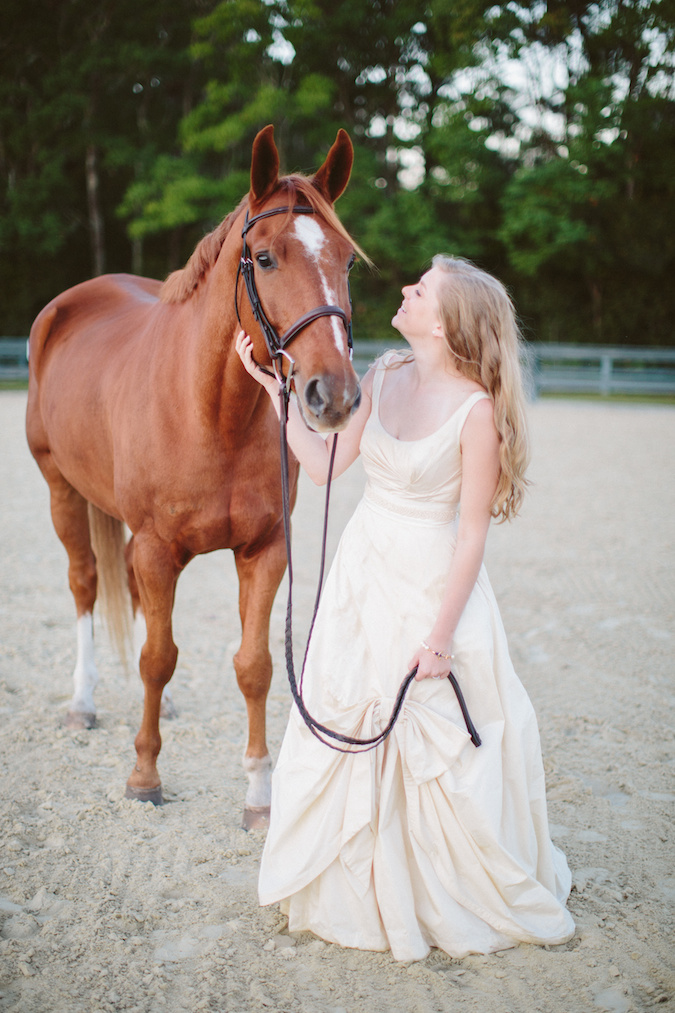 The dress was from BHLDN. My favorite features were the bow and the pockets, which I kept stocked with sugar cubes during the shoot.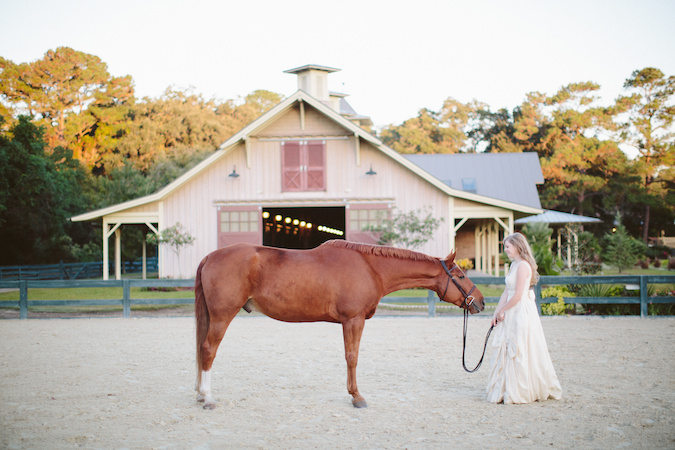 Forwin is a 10 year old Hanoverian Warmblood gelding. His father, For Pleasure, was the 2000 Hanoverian Stallion of the Year and earned more than 1.8 million euros competing in the Grand Prix. Forwin is no stranger to modeling. He recently did a cover shoot for a local magazine.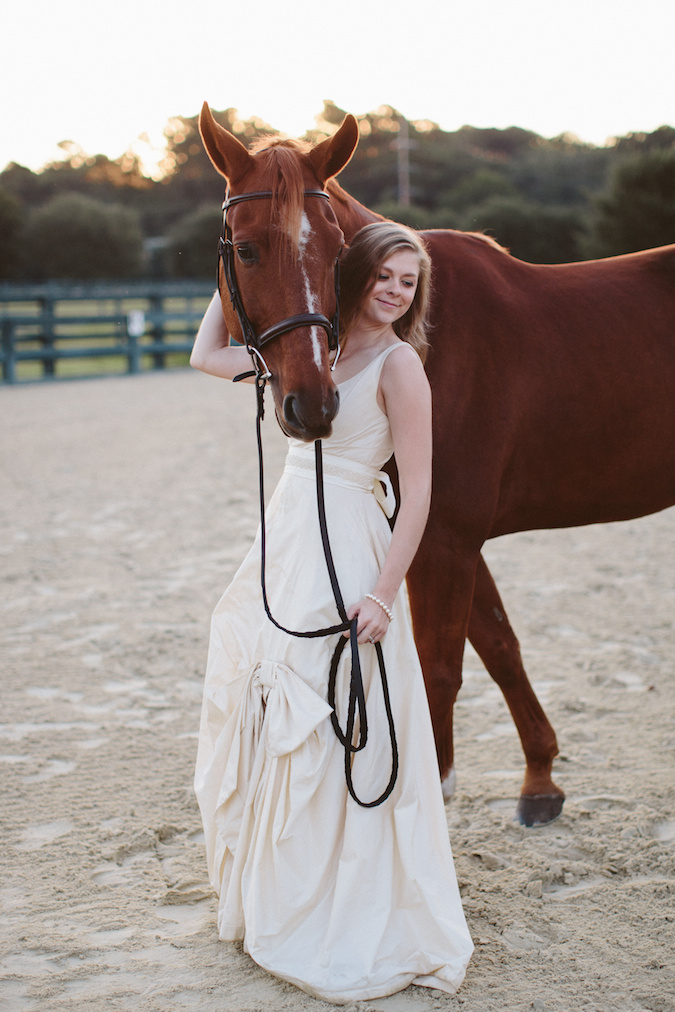 Forwin is a school horse for the International Riding Academy on Hilton Head Island, which specializes in training junior h/j riders.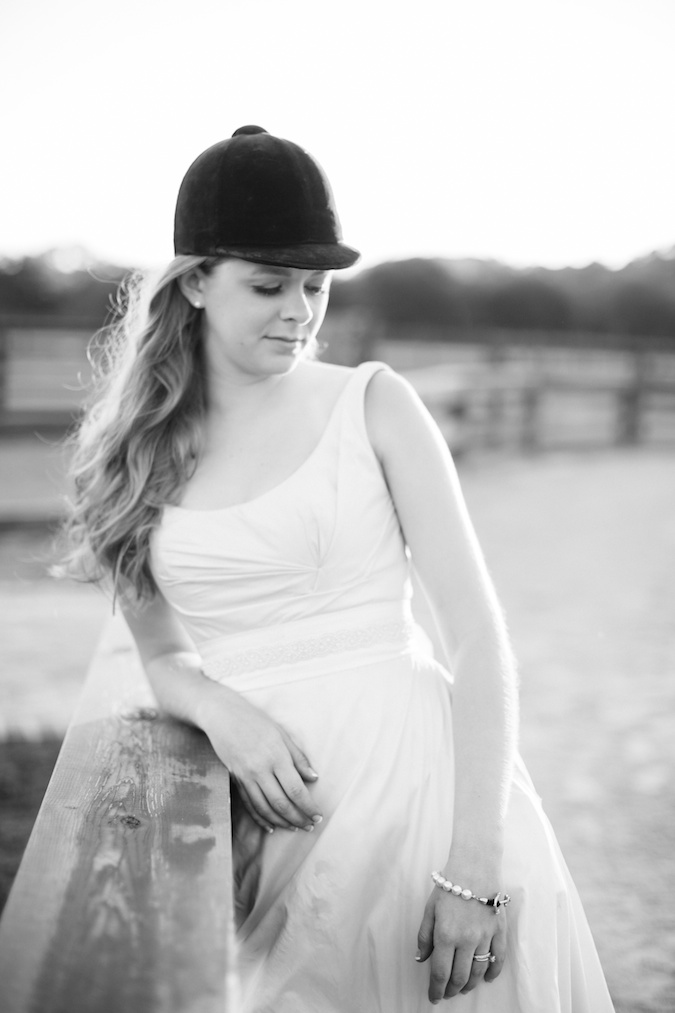 We used my vintage riding hat as a prop. While not as safe as today's helmets, it certainly was more flattering.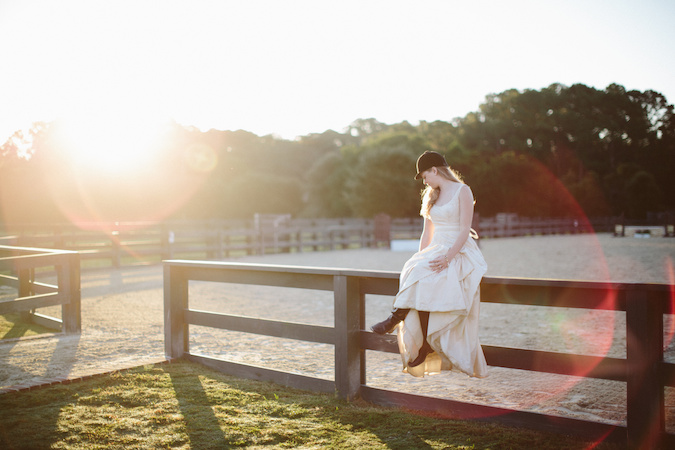 I also wore my dress boots that I've ridden in for ages. With the new wedding dress and the vintage hat it was nice to have one of my everyday items on the shoot too.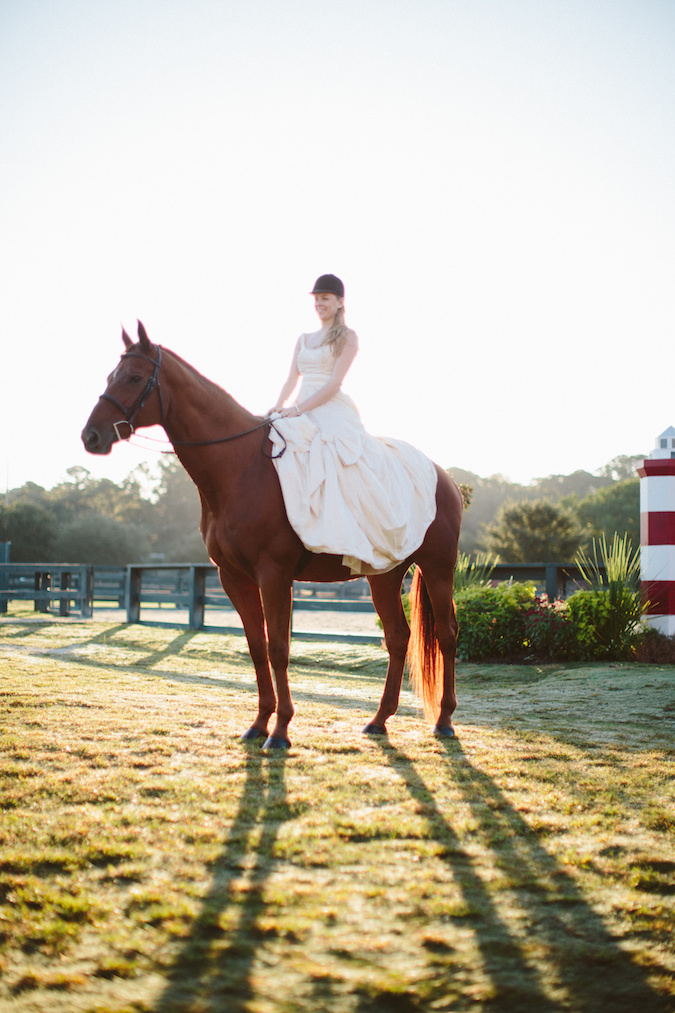 I rode a second chestnut gelding named Calvin that is boarded at Lawton Stables.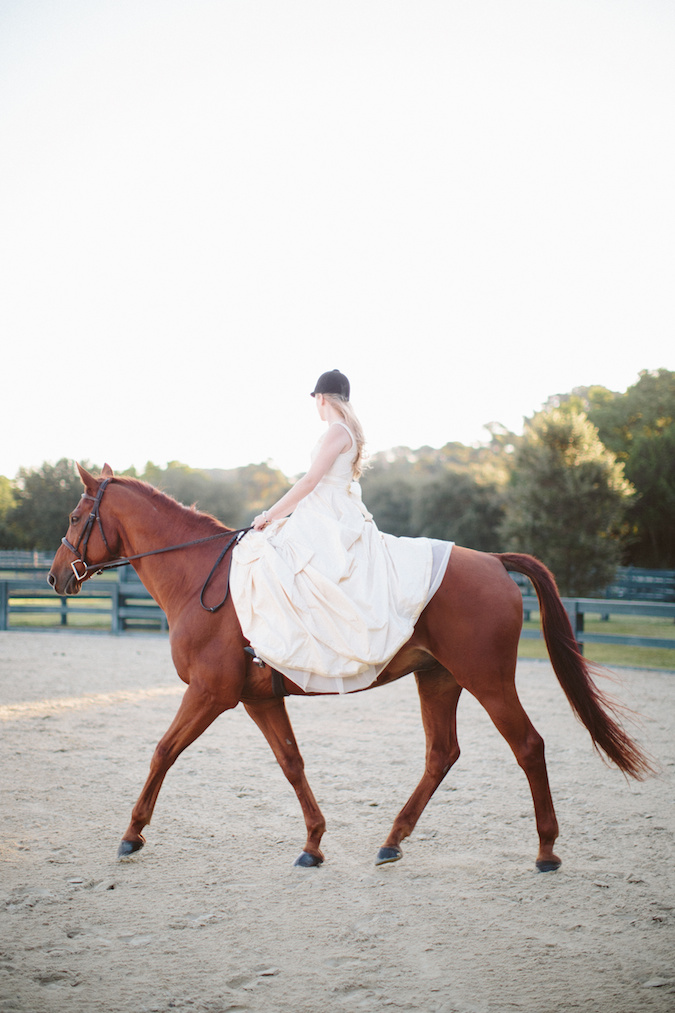 Riding in my wedding dress was definitely a bucket list item. Check.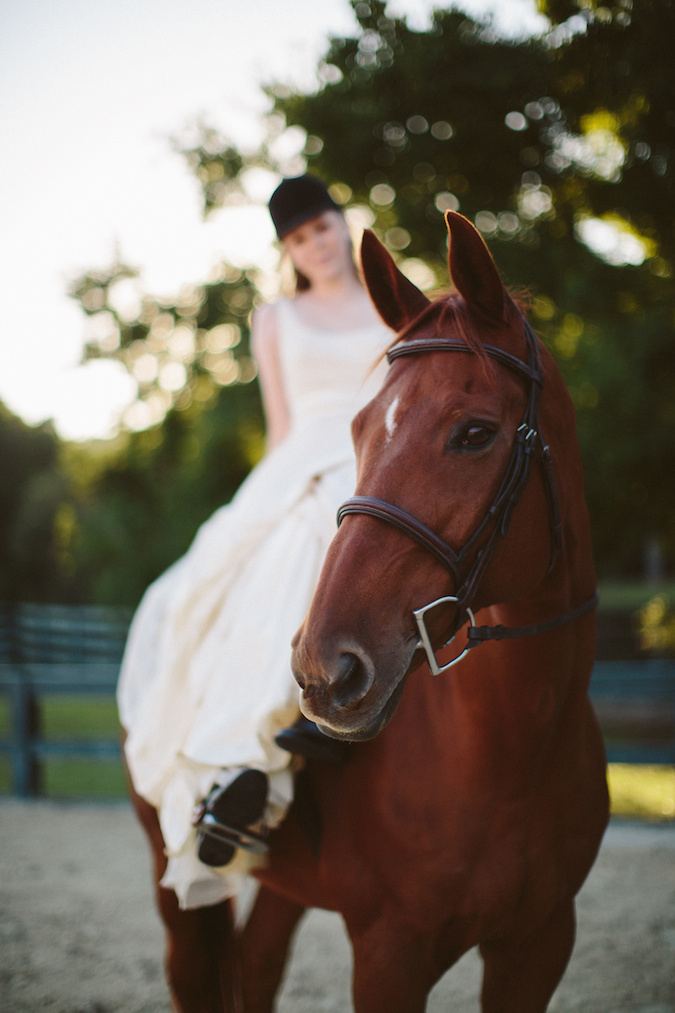 Calvin is a 17 year-old semi-retired warmblood gelding whose owner is away at college. My horse and I lived that same story so I totally related, extra sugar cubes for him.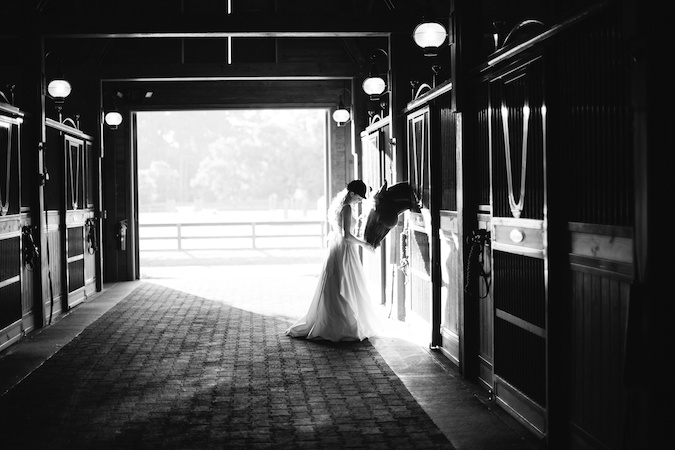 I thanked my models and headed to the airport for honeymoon adventures on horseback in Italy.