It was a course as difficult as one might imagine for a class that boasted a one million dollar prize. Set by Marina Azevedo of Sao Paulo, Brazil, the AIG $1 Million Grand Prix attracted its fair share of world class competitors on Sunday, March 15th at the HITS Thermal Desert Horse Park in Thermal, California.
While nearly a quarter of the competitors flew in with their horses for the HITS Thermal winter circuit finale, and the Thermal regulars brought their A game to this, the biggest west coast competition of the winter, it was Mexico's Jaime Azcarraga and Anton Radio Formula who finished first in a surprising victory over McLain Ward and Rothchild.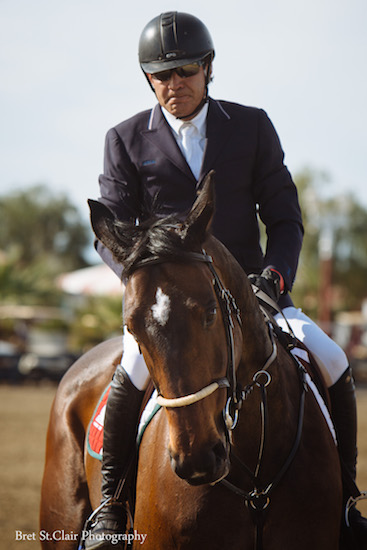 Azcagarra and Aton in the warmup. All photos ©Bret St.Clair Photography
"He is a wild horse," Azcagarra said of Anton Radio Formula, an 11-year-old Anglo-European warmblood by Marome NW. "He really can't stand still. He's a nervous horse and you have to calm him down or he gets too strong. He's a winner. He likes to compete."
Throughout the morning and early afternoon, many riders walked the course several times, some even returning three to four times to go over their strategies. Spectators arrived early as well, laying claim to their seats hours before the start of the class by spreading out blankets, chairs and even tents to mark their spots.
As spectators stepped out of their cars and into the 90-degree heat, they were met with the gusty, hot wind that reminds us why Thermal is called Thermal. When the water trucks drove by the grandstands, the spray they left was welcomed, and elicited an audible "ahhhh" from the crowd.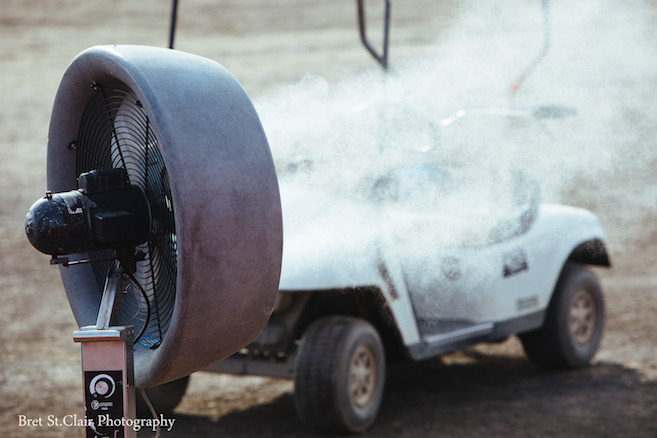 Water misters for horses and humans provided welcome relief from the heat
Exhilaration and Heartbreak
International veterans and younger, less experienced rookies alike found their hopes dashed within the complexity of the course. Ward and Rothchild, one of the aforementioned veteran pairs, were the first to go clear early on in the order, but as the class carried on, the first round course did its job of weeding out the competition – allowing only about 10% of the rider list through to the jump off.
Only five of 44 first round pairs jumped clear to move on to the jump off, making for a quick second round. Ward and Azcarraga were joined by Charlie Jayne with Chill RZ, and SoCal favorites Eduardo Menezes with Quitol and Susan Artes aboard Zamiro.
Ward and Rothchild
Ward set the jumpoff pace with a time of 41.053 and the intention of putting just enough pressure on his competitors to make them work to beat him.
"I wanted a fast round, not crazy," he explained. "I knew they were all capable of beating it. I was hoping a little stress, a little pressure in the moment might take its toll."
But Azcarraga, who finished third last week in the $50,000 Card Flex Grand Prix at Thermal, seemed to be peaking at just the right moment with his own Anton Radio Formula. If anything, the pressure was good for the pair, and they put in a clean, fast round that bested Ward's time at 41.036. Azcagarra looked up at the timer as he cantered away from the final fence, and then looked up at it again in disbelief as he realized that he'd just finished faster than Ward, and given himself a shot at winning the $1 Million Grand Prix.
Jayne brimmed with confidence as he strode into the ring with the light stepping Chill RZ, owned by Maura Thatcher and Alex Jayne. His strategy was to "do one less stride everywhere because [Chill RZ] is naturally a bit of a slower moving horse." He crossed the clock at 41.319. Menezes and Artes both suffered four faults in their jumpoff rounds, leaving Azcagarra's time at the top of the list, and giving him a $350,000 payday.
As he sat next to the check that was already printed with his name on it, Azcarraga appeared to be floating on air. "My horse and I don't get the chance to compete outside of Mexico very often and I am very happy to have a chance to show at this level," he said.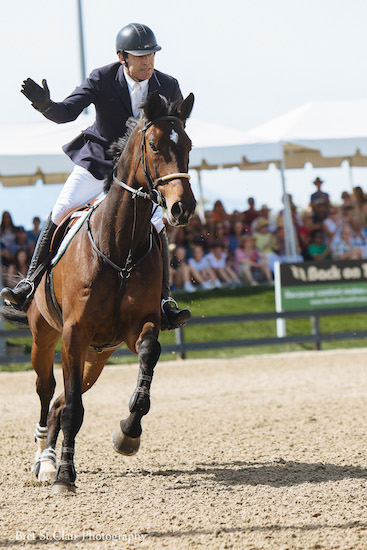 Azcarraga celebrates his clear first round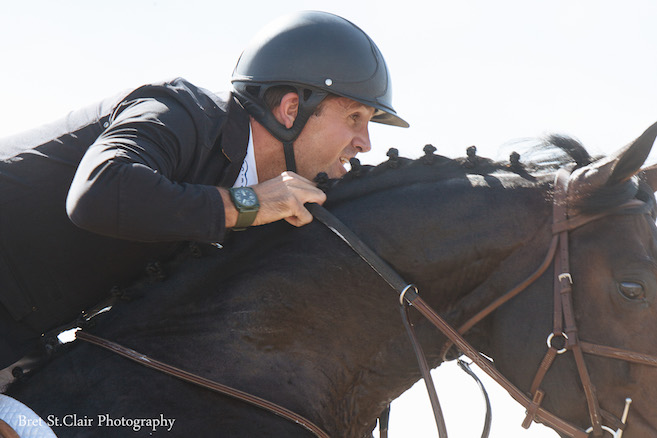 Jayne and Chill RZ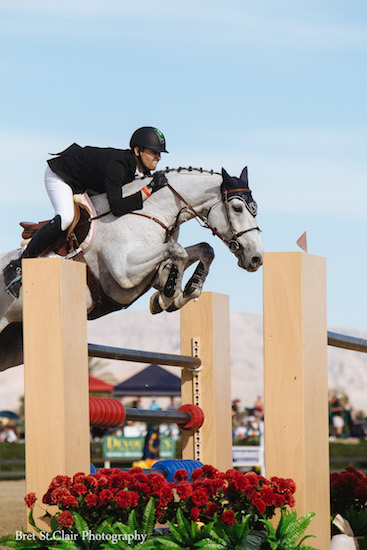 Eduardo Menezes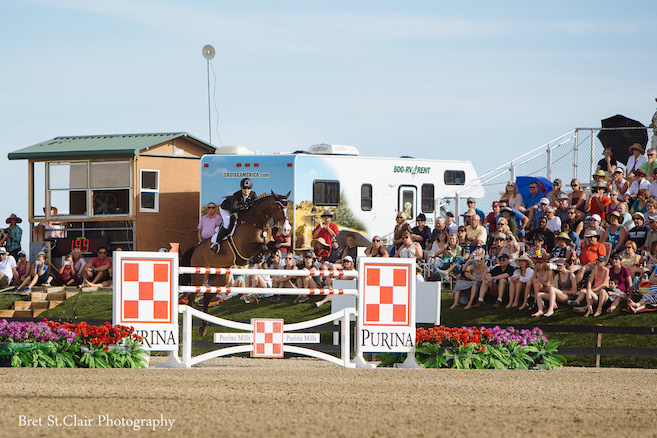 Susie Artes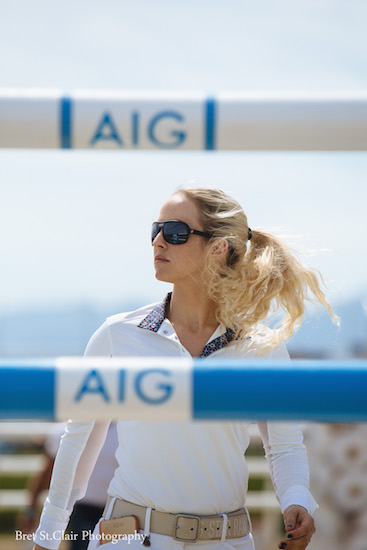 Ashlee Bond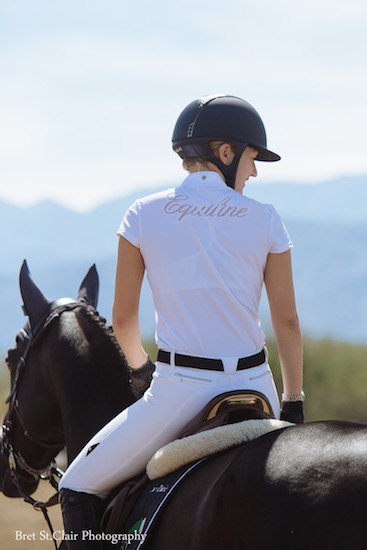 Lucy Davis keeping cool in Equiline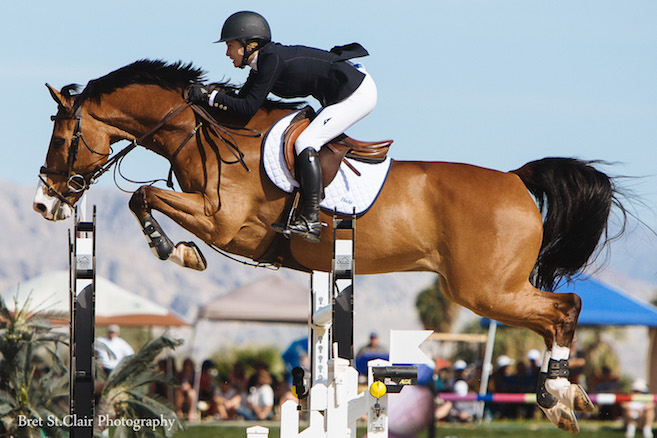 Alyssa Hecht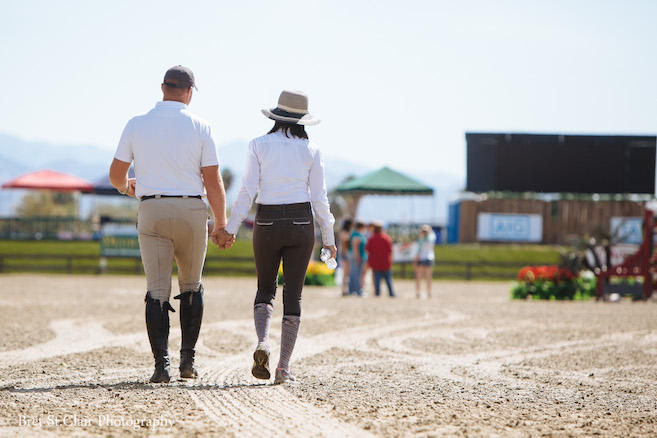 Coursewalking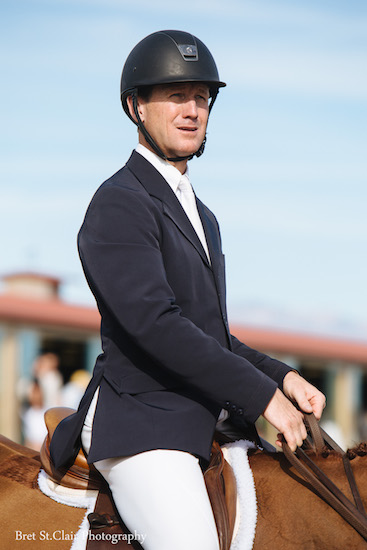 McLain Ward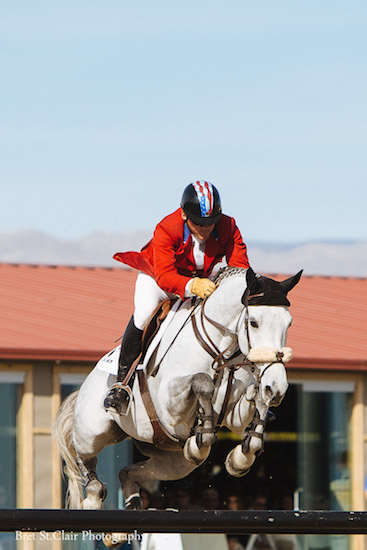 Will Simpson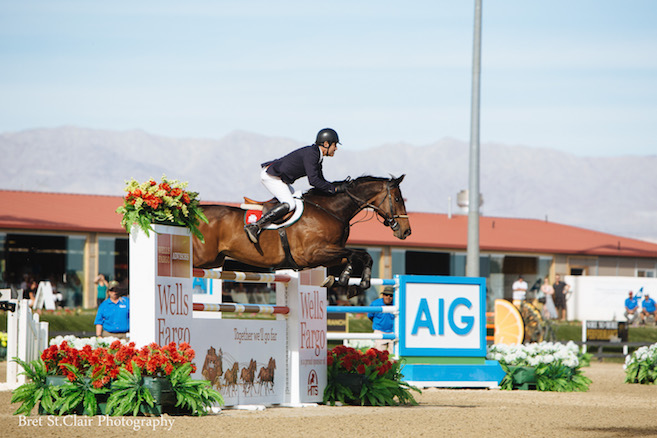 Congratulations, Jaime!