Written by Lindsay Brock/Jump Media
The Washington International Horse Show (WIHS) is one of the most celebrated equestrian events in the world and starts this Tuesday. Riders with their sights set on making an appearance at WIHS map out a plan for qualifying months in advance, while spectators pack the stands at Verizon Center in downtown Washington, D.C. for six days of exceptional horse sport. It comes as no surprise, therefore, that whether a rider, a show jumping fan, or a newcomer to the world of horses, everyone wants to remember WIHS.
To get the most out of any WIHS experience, we recommend bringing a little horse show home with you. The best way to do that is to make the WIHS Boutique the first stop on your visit to D.C. during this year's Washington International Horse Show held October 25-30.
Here are our recommendations for the perfect WIHS Boutique shopping list:
Saucy Piaffe Coasters
for the home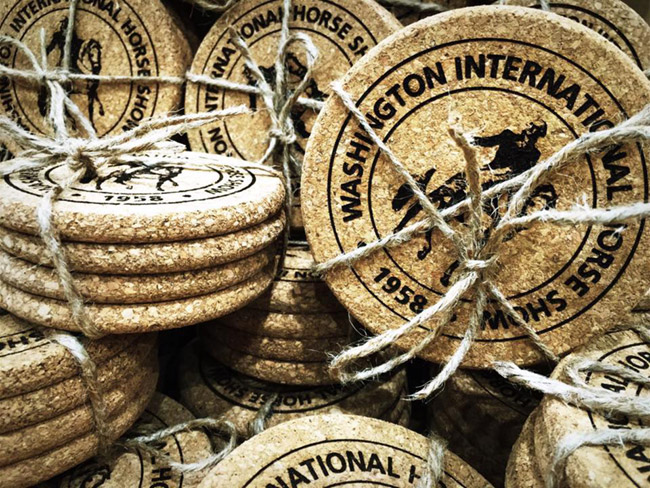 Mrs. Conn's Sponges and Saucy Piaffe Brushes
for the barn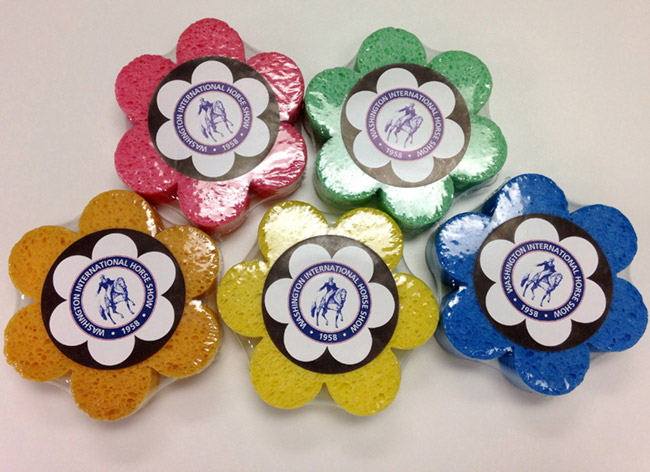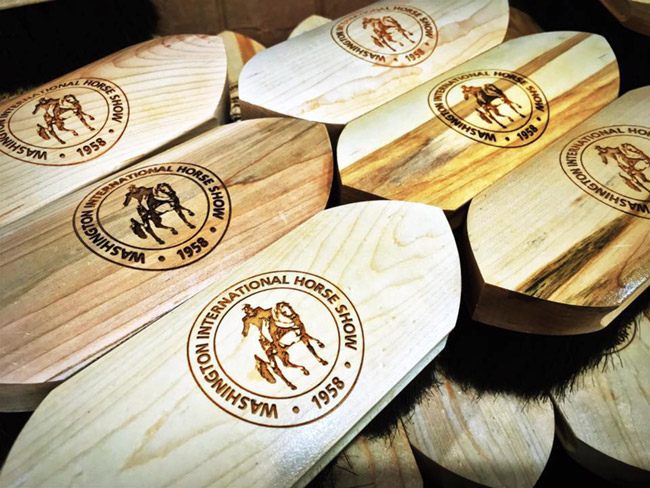 Sparkle Tees and a Personalized Products Backpack
for the kids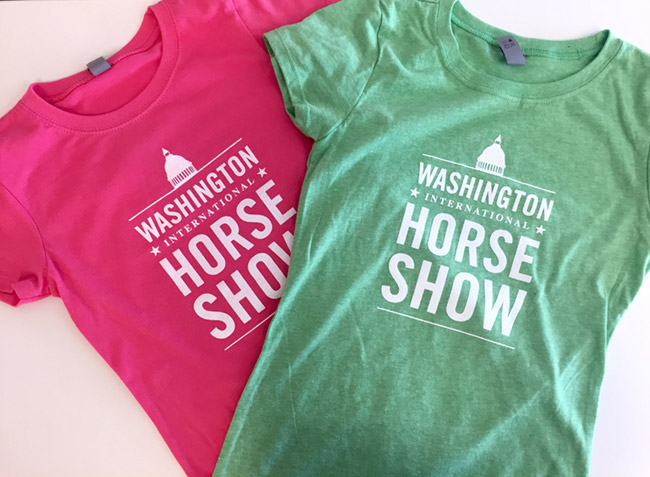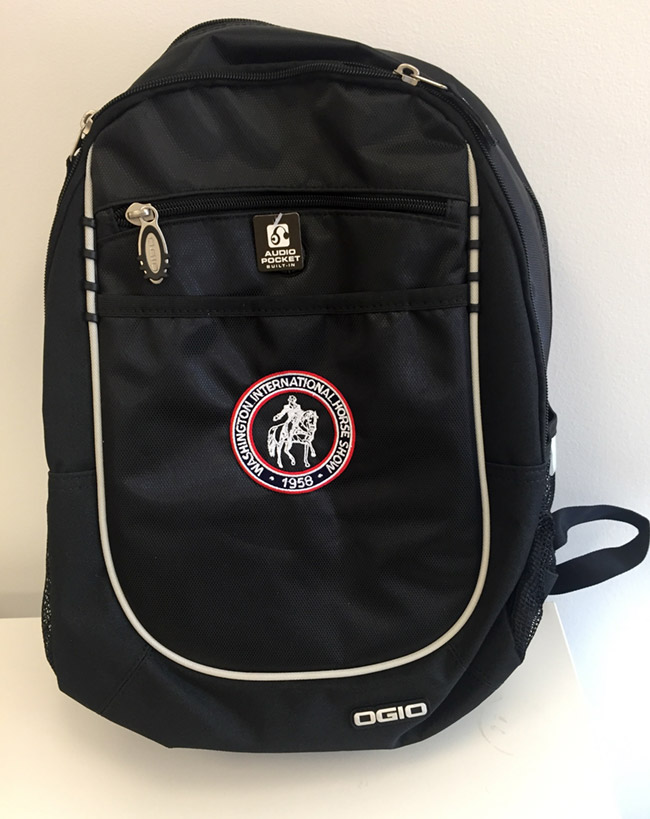 WIHS Fly Bonnet
for that special horse in your life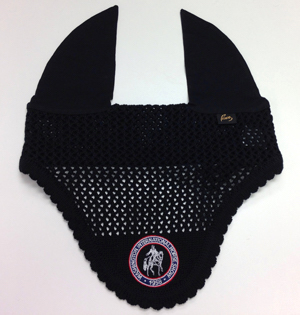 WIHS H2GO Water Bottle
for the gym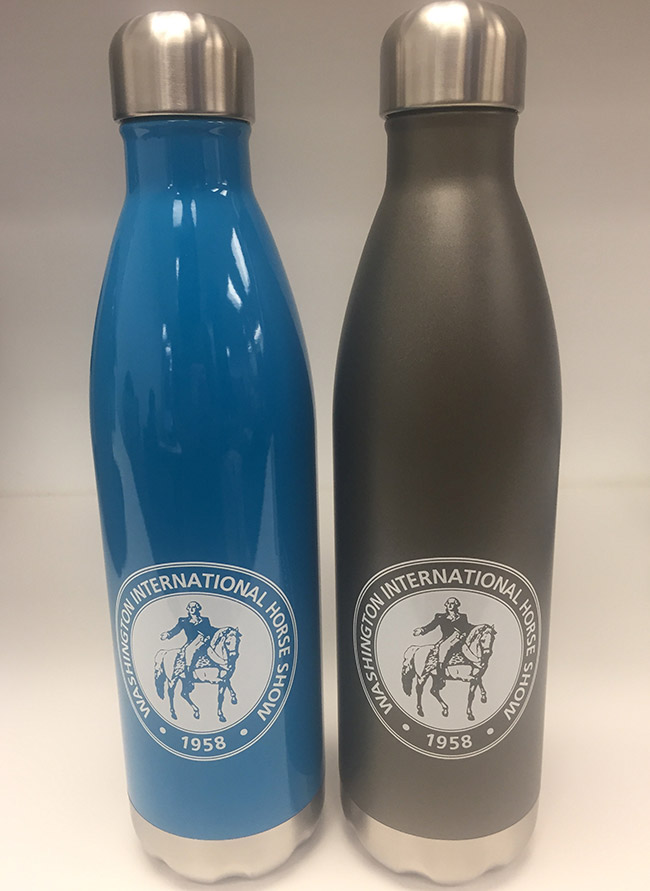 WIHS Stemless Wine Glass Set
for any Friday night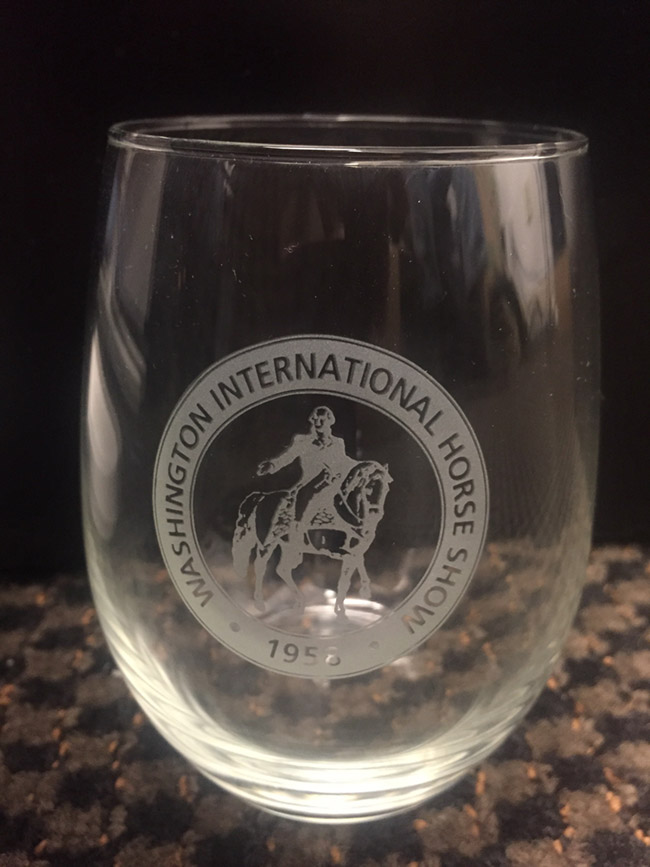 Once decked in WIHS swag from head to toe, there is still so much more to see and do at WIHS. Whether it's a Christmas list mission or a horse-lover's indulgence, the concourse at Verizon Center is bustling with shopping opportunities that include high-end tack and apparel, endless gift ideas, and more.
In addition to traditional shopping opportunities, WIHS supporters join forces each year to offer a silent auction that every equestrian dreams about. Past auction items have included a Hermès scarf, a riding lesson from Olympian Beezie Madden, and a Tailored Sportsman shopping spree. Bidding takes place onsite at Verizon Center throughout WIHS, but is also available online at WIHS.org thanks to innovative digital bid technology.
WIHS is now in its 58th year and boasts a rich history and an urban horse show experience that is difficult to find in today's equestrian competition culture. Not often do you see show jumping take over a major arena in the middle of one of the busiest cities in the world. But, WIHS is so much more than a horse show set in a historical city; it's a social event, a night on the town, and a shopping spree all in one.
If you head to D.C. for WIHS:
Check out wihs.org/boutiques for the latest list of boutiques.
Get ticket information at
wihs.org/tickets
or purchase at the Verizon Center box office, online at www.Ticketmaster.com or by calling 1-800-745-3000.
Find a complete event schedule at
wihs.org/schedule
.
Stop by the WIHS Silent Auction on the concourse, or keep an eye on wihs.org for the launch of online bidding.
Follow WIHS on Facebook, Twitter, Instagram, and Snapchat for the scoop on all things #wihs2016!