Simple. Classic. Intriguing. That's what you'll find with Cassiano Designs, a luxe jewelry boutique that specializes in making you feel beautiful every single day.
"Cassiano Designs is dedicated to designing classic and unique pieces for the modern woman. Women who wear our designs are beautiful inside and out, stylish, independent, confident, and successful. The modern woman isn't just our client – she's our inspiration."
Head to Cassiano's website and you'll find a variety of collections, as well as mixed metal and one-of-a-kind treasures. You'll also find designs that are a mix of bold and graceful styles with splashes of color using sterling silver, gold, and semi-precious stones.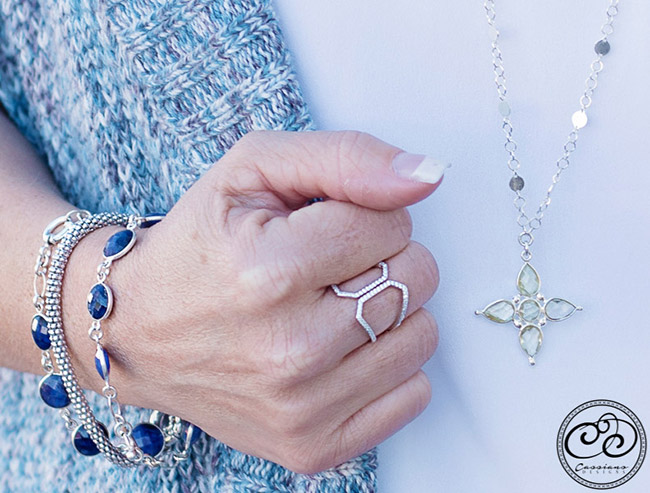 The brains behind all these beauties is owner, designer, and equestrian, Janelle Cassiano. Janelle believes that each woman should feel beautiful every day, and she wants her customers to know that each Cassiano design is created with that idea in mind. "Wearing a piece of jewelry connects the confident person you are by showcasing the vibrant person you share with the world."
Interestingly, Janelle notes that her design process is fairly simple, but she is occasionally slowed down by her perfectionist's eye. It is important to her that every piece be a reflection of her traditional style. "My style is classic with a twist of modern. I'm inspired by everything, but I find that my designs are driven by textures, colors, architecture lines, and shapes. Sometimes a new design will come together quickly and quite often my workbench is an organized mess, in which I may look at the components for weeks. And just like that, while working, something will spark an idea and a new design will evolve. I will rework a piece until it looks right and wear it to make sure it lays and feels right."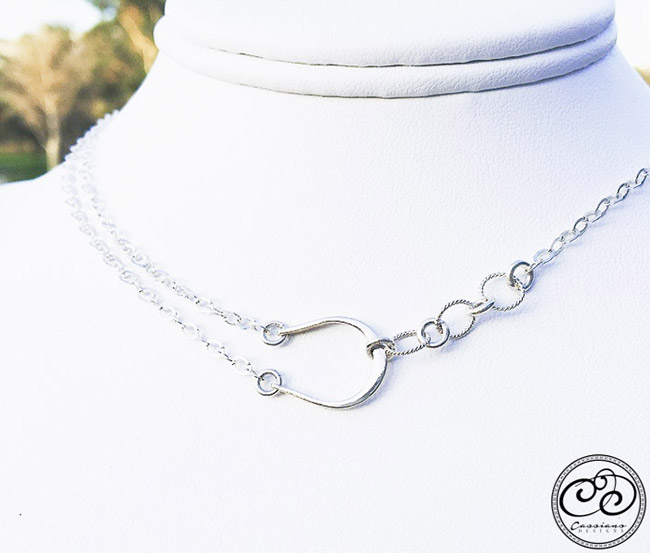 While I adore all of Janelle's gorgeous designs, there is one collection in particular that has stolen my heart. You've guessed it – it's Tesoro – her equestrian collection! Tesoro means "treasure," because, of course, our horses are our true treasures!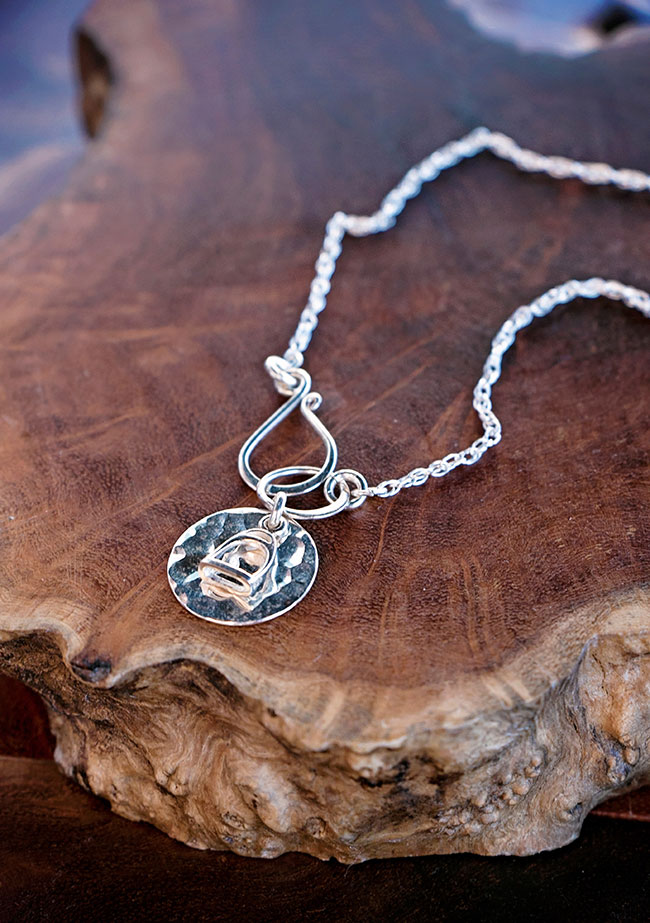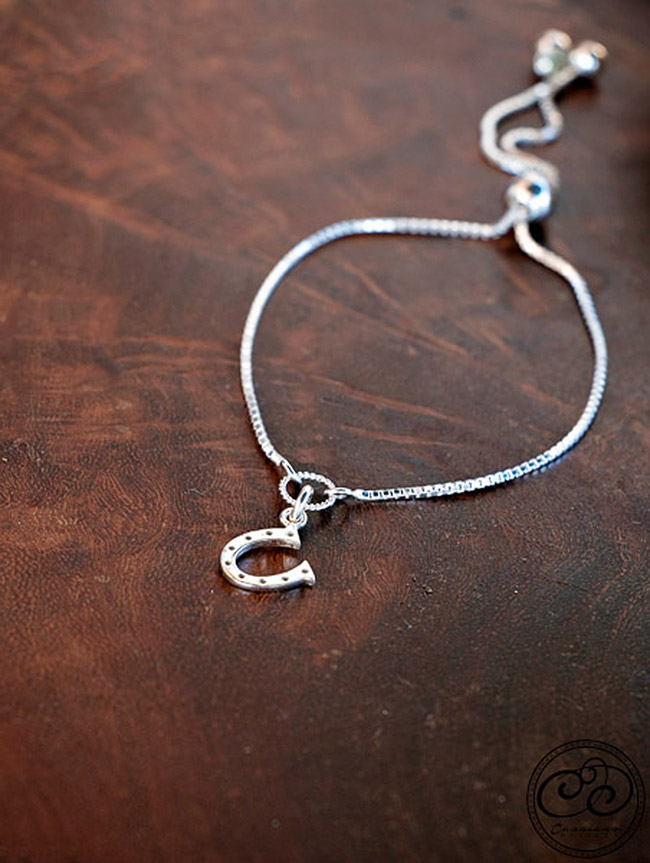 "Most people can tell you their passions and for me, horses are still my first passionate love, and now I can also say, the desire to create is a passion that flows from me. At one time, I thought I would be a horse trainer. I will always have that love and instinct and even now, every time I see a horse event, my heart skips a beat. Just like my other designs, they come to me when I have thought about and dreamt about it enough and finally create a piece that I connect to. My designs are always mixed with love and a classic feel. The Tesoro pieces connected me back to the world of horses, and I hope you love them as much as I do."