There is little as thrilling, yet daunting, as planning a wedding. With the excitement of the engagement behind you, it's time to stop staring lovingly at that diamond on your ring finger, (at least for a little bit), and get to work! Below are three equestrian-themed wedding venues that offer something for every bride. Whether you're looking for the quintessential east-coast experience you'll find at Salamander Resort & Spa, the refined country club feel at Golden Ocala, or the sophisticated elegance provided by the legendary Spruce Meadows, these venues certainly will not disappoint.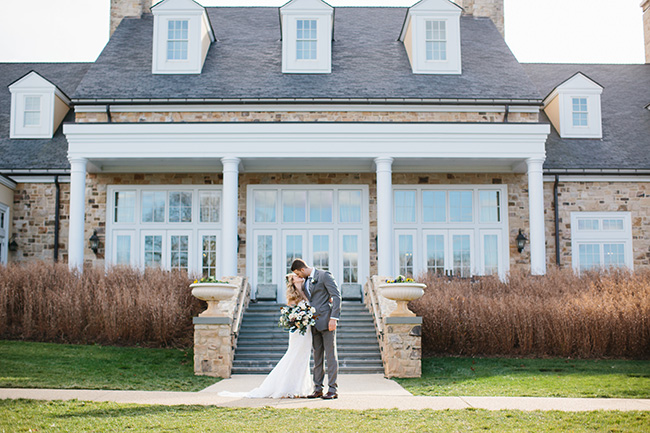 Salamander Resort & Spa
Nestled into the foothills of the Blue Ridge Mountains amid Middleburg, Virginia's famed horse country lies the luxurious Salamander Resort & Spa. Set on 340 acres, the resort, known as an opulent and homelike destination, features 165 guestrooms and suites, a state-of-the-art spa, a full-service equestrian center, and numerous wedding venue locations.
Resort Founder and CEO, Sheila C. Johnson, designed Salamander to "respect the architectural traditions of Virginia's countryside," and brides who choose this locale for their wedding will be over the moon with options. With 12 diverse areas within the resort to choose from, the possibilities really are endless. "A wedding at Salamander Resort & Spa is incomparable," says Reggie Cooper, General Manager at Salamander. "In addition to the uniqueness of our venues, our partnerships with leading area planners, spectacular culinary offerings, full-service spa and salon, and comfortable suites are just a few reasons brides host their weddings at our resort."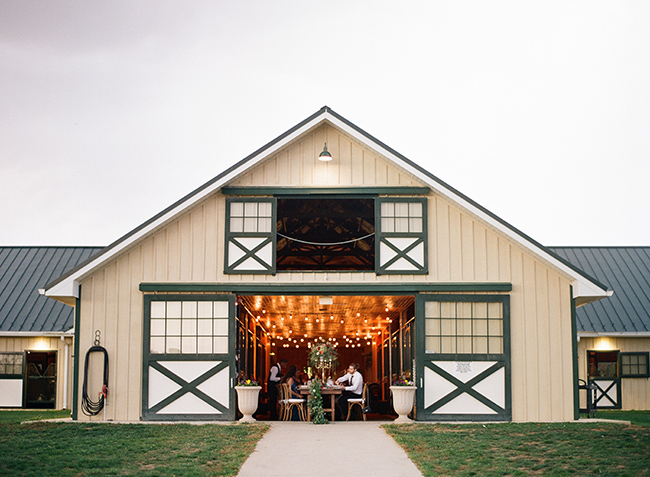 The Middleburg Foyer is a 2,500 square-foot space which overlooks the Equestrian Center and the Bull Run Mountains. It is an equestrian-themed area containing statement chandeliers, making it an excellent choice for both the ceremony (up to 120 guests) and reception (up to 80 for a private dinner). For larger parties, the Equestrian Center itself is the perfect solution. Celebrate with a formal dinner outside the barn or inside its spacious aisles with or without horses in your company. Guests will enjoy looking out over the undulating pastures and the Blue Ridge Mountains beyond. This space accommodates 140 for a sit-down dinner and up to 250 for a cocktail reception.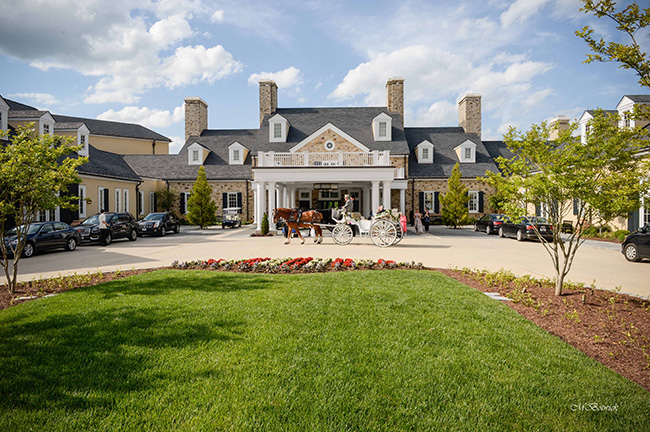 For more intimate gatherings, Upperville, a private dining room within Salamander's "Harrimans Virginia Piedmont Grill" restaurant, is designed to resemble a tack room and features a private terrace. This room accommodates up to 20 guests. The Stallion Barn is another space perfect for smaller weddings. Adjacent to the Grand Lawn, this 100+ year old recently-refurbished stone building contains rustic-inspired furnishings and custom-made walnut doors. It accommodates 24 people.
"We understand the importance of planning, preparing, and executing a wedding," says Cooper. "Our dedicated catering and wedding specialists are available to help brides customize their celebration based on the dream wedding they've always wanted. Incorporating a world-class Equestrian Center adorned with the proper decor and overlooking picture-perfect paddocks where our horses are grazing, are just a few of the ways our specialists can ensure brides have a flawless equestrian wedding."
---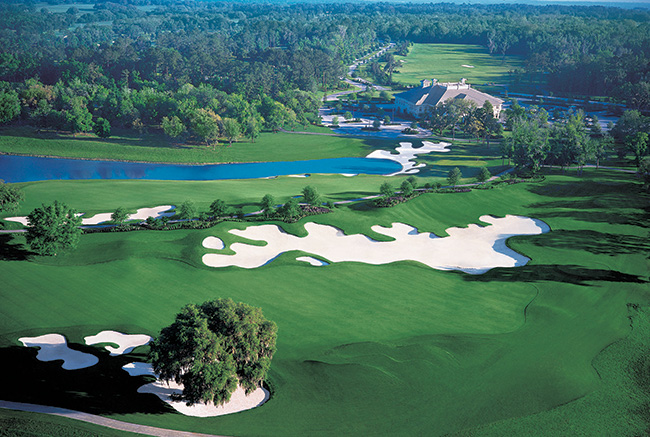 Golden Ocala Golf & Equestrian Club
Located in the heart of Central Florida's horse country is Golden Ocala Golf & Equestrian Club, a gated community that is the perfect combination of the golf, country club, and equestrian lifestyles. Situated on 1,200 acres, it is also a one-of-a-kind wedding venue offering multiple locations at which the happy couple can tie the knot.
"Our mission as a wedding venue is to create a memorable and special day for each and every bride and groom, making them feel like this day was created just for them and their loved ones to celebrate," says Kindel Carpenter, Director of Membership Relations at Golden Ocala Golf & Equestrian.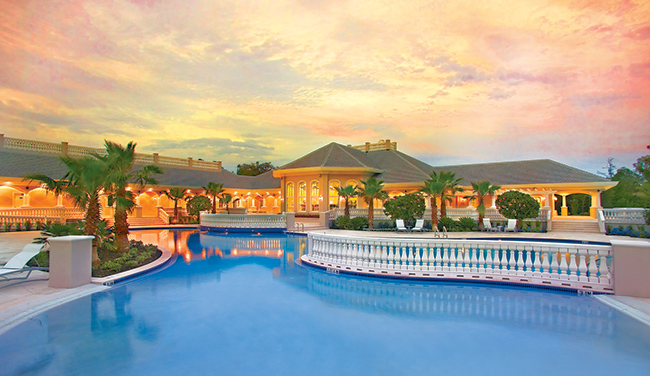 With a variety of locations and beautiful equestrian-inspired decor, it's easy to see why a bride and groom would choose Golden Ocala as the place to exchange their wedding vows. The Rose Garden behind the clubhouse is a bride favorite thanks to the colorful gardens, the stunning horse head sculptures, and the large oak trees flanking the ceremony area. This adds a natural, yet intimate element to the event. Also at this location, the bride can make a grand entrance as she walks down the sweeping staircase of the elegant clubhouse and into the garden. The Rose Garden can accommodate approximately 200 guests.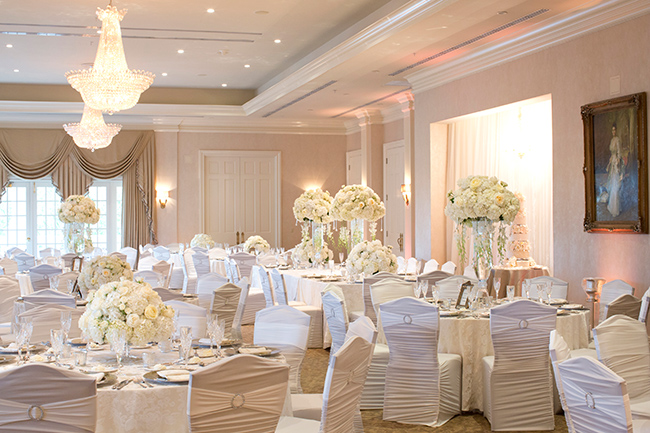 Another favorite outdoor location is the porte-cochere in front of the clubhouse, "where the bride and groom can state their vows while framed by beautiful columns and lush gardens," notes Carpenter. And, of course, there is the Equestrian Center location for the horse-loving bride! Open fields, fenced pastures, and beautiful horses serve as the backdrop and add a refined rustic elegance to the day. With birds chirping overhead and the occasional whinny, equestrians will feel right at home. Each of these locations can also accommodate about 200 guests.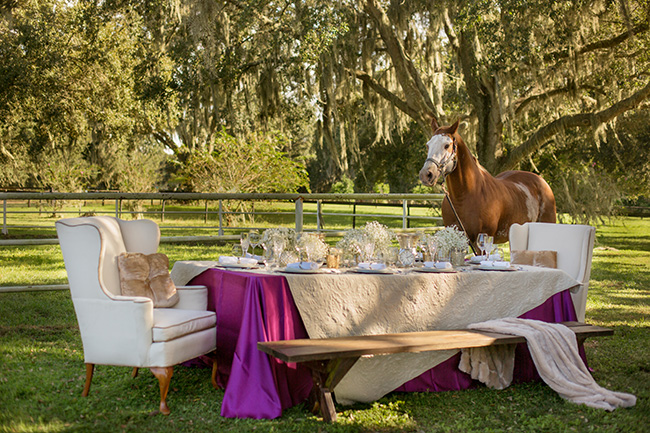 "If a bride dreams it, we can do almost anything to accommodate her wedding on our property," says Carpenter. "We differ from other equestrian venues because we offer so many options for our brides and grooms – and we have it all in one place. Leading up to the big day, the men can play a game of golf while the women enjoy the spa or even take a relaxing ride through our trail system." If a romantic country club wedding is what you desire, then Golden Ocala meets every requirement.
---
Spruce Meadows
We've all heard of Spruce Meadows, a leading venue in the world of international horse sports located in Calgary, Alberta, Canada. Built by the Southern family in 1976, the 360-acre show jumping complex lies in the foothills of the Alberta Rocky Mountains. Over the last several decades, Spruce Meadows has also grown into a community meeting place that hosts numerous events throughout the year – corporate meetings, tradeshows, and, of course, weddings! With four equestrian-themed locations, this renowned venue has a little something for every couple.
If you're looking for a dramatic and sophisticated space to exchange your vows, then you will fall in love with The British House. "It is an acknowledgment of the deep relationship and collaboration between Spruce Meadows and Britain," notes Stavroula Kangles, Manager of Special Event Services at Spruce Meadows. The British House's "Georgian Room" features a formal foyer, a sitting area, a bar, and a stately fireplace. The windows overlook the world famous international ring, providing absolutely breathtaking views. This Victorian-style room is approximately 4,000 square feet and can host anywhere from 50–130 guests.
Spruce Meadows' Congress Hall creates an ambience of warmth, comfort, and inviting elegance. Congress Hall has approximately 11,000 square feet of event space, providing an open layout. This unique venue accommodates 120–450 guests and offers the option of indoor or outdoor entertainment with a beautiful patio overlooking the private grounds.
With its grand crystal chandeliers, open floor concept, and central grounds location, The Gallery on the Green provides a charming, rustic atmosphere in which to celebrate your special day. This site accommodates 150–170 guests. And finally, The CP Canada House is a unique blend of traditional and modern styles. With its floor-to-ceiling windows that overlook the International Ring, and an open and spacious balcony on both of its floors, this breathtaking location can be used for a reception hosting up to 140 guests.
"A stunning backdrop with a number of beautiful venues to select from, Spruce Meadows is elegance and sophistication at its finest," says Kangles. "The picturesque grounds bathed in the shadows of the Canadian Rockies will captivate you and your guests while you enjoy the peacefulness our unique locations have to offer. Come and explore Spruce Meadows, where a warm smile from our friendly staff awaits you!"
Regardless of which romantic venue you choose in which to say "I do," each listed above will not only showcase your love of horses and equestrian style, but will leave a lasting impression on you and your guests.
This article was originally published in the 2017 edition of Horse & Style Weddings. Read the full issue online!