SaddleBox, a new company that launched in 2017, is a subscription box for horses and their owners. It is a family-owned business run by CEO Phil Van Treuren, his wife Sharon, and their daughter, Sophie.
"We started SaddleBox because we're horse owners ourselves, and we really love the experience," Phil said. "There didn't seem to be a subscription box for horses that had the same level of quality and value as boxes for other pets, so we decided to make it a reality."
So what's in a SaddleBox? Each box contains a variety of new horse-themed surprises to subscribers every month – things like treats, grooming products, hoof tools, and tack items. And each box contains something special for the owners, too, such as horse books, leather care products, riding socks, and gloves.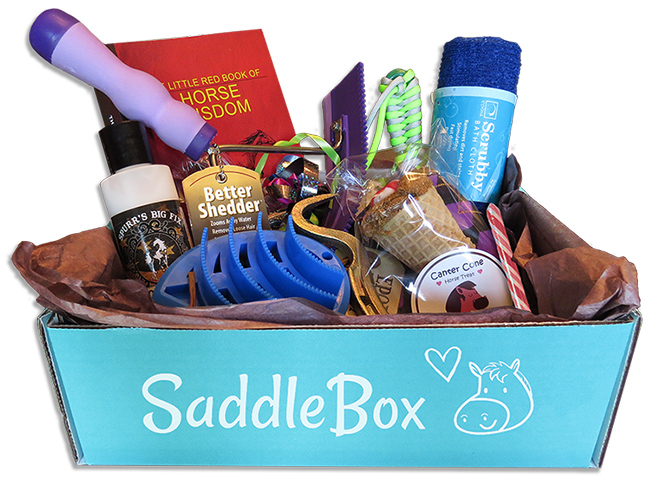 In addition to treats from well-known equine companies, SaddleBox also sometimes includes its own gourmet horse treats in monthly boxes. The SaddleBox horse treat recipes can be found on their website, and subscribers can make more in their own kitchens if they'd like!
Horse owners can sign up for a regular monthly subscription to SaddleBox that they can cancel anytime, and gift subscriptions can be purchased for one, three, six, and twelve-month spans. Phil is also excited to share that their base of subscribers has expanded very quickly!
"It started out as something we ran out of the basement of our house, but we outgrew that pretty fast," notes Phil. "We moved everything into a new shipping facility a few months ago, and hired our first team members to help assemble the boxes."
Phil believes his company's success can be attributed to the long hours that he, his family, and his team put into testing products, personally interacting with customers, and making each box fun for subscribers to open.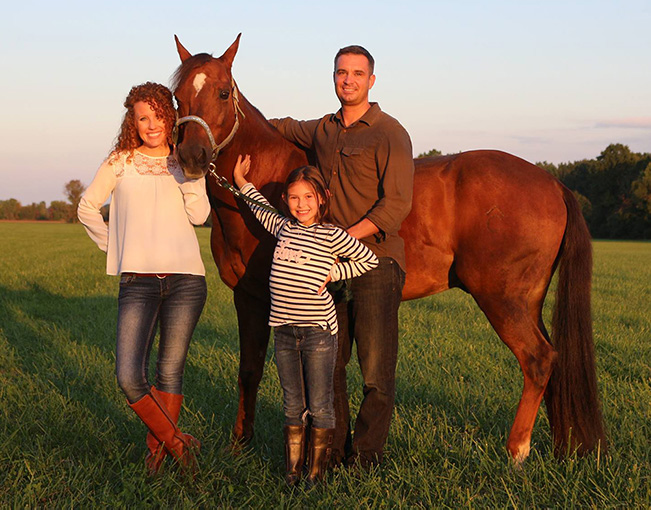 "SaddleBox is a labor of love for us, and we try to make each box better than the last. We never put anything into SaddleBox that our own horses wouldn't enjoy." Specifically, their family horse, Teddy, is a very important member of team, trying out and approving products prior to them being added to SaddleBox!
Check out SaddleBox's site to learn more about this growing company and the Van Treurens. Do you have a friend or family member who would enjoy a box? Give them a gift today! Fancy yourself a chef and want to try making some treats at home? Don't forget – their treats page lists a variety of fun, gourmet recipes your horses will love!
It's a New Year, so treat your horse (and yourself) to a monthly subscription of SaddleBox!
saddlebox.net
www.saddlebox.net/gift
saddlebox.net/horse-treat-recipes-how-to-make-our-gourmet-horse-treats