Festivals, Fashion, Food & Fun
Photos by Alli Addison & Taylor Rea
Palm Springs has been experiencing a renaissance for some time now – the architecture, the food, the culture, the fashion, the scenery. There is an it-vibe that cannot be denied, making this California desert oasis the Instagram-worthy destination it is. Simply put, Palm Springs is HOT right now, literally and figuratively.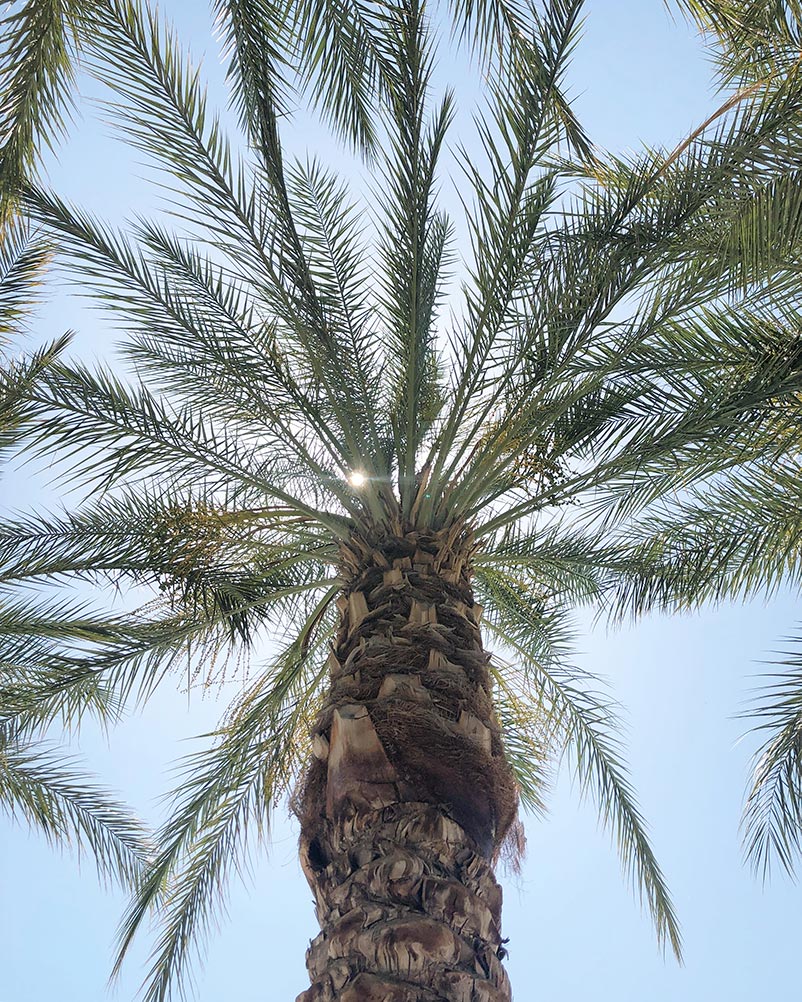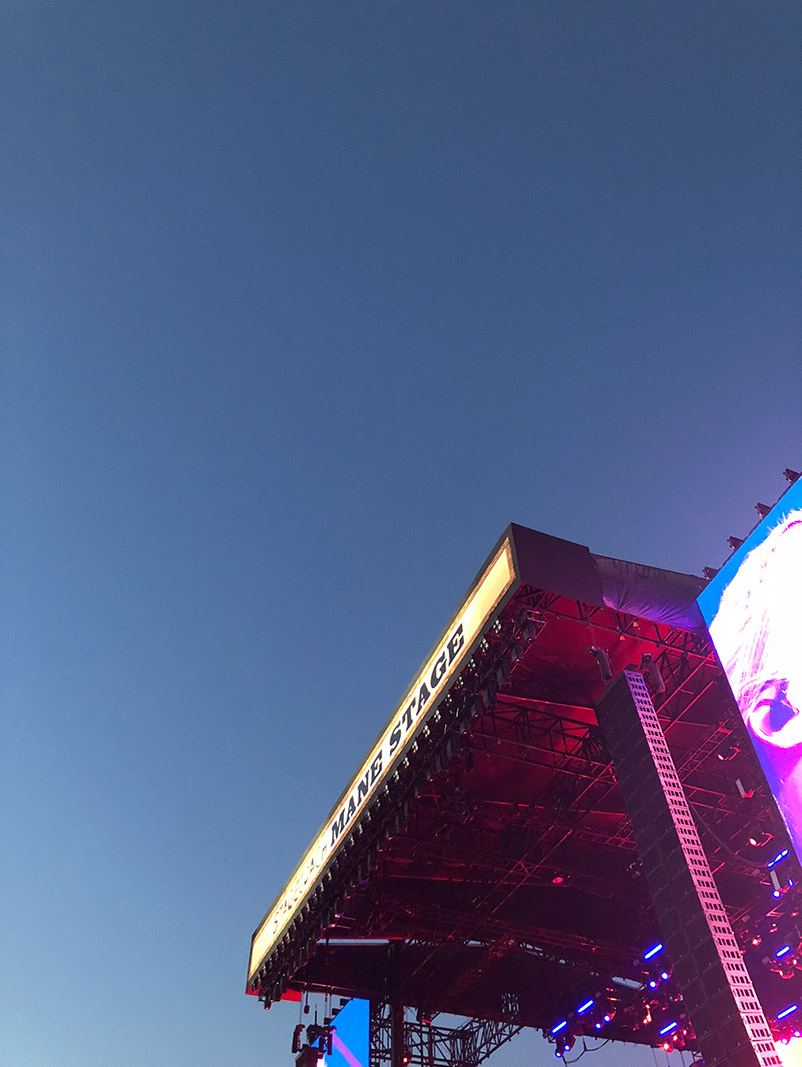 It's a treasure trove of the who's who; the festival-goers flock here by the thousands, the foodies come to indulge, the adventure seekers trek to Palm Springs to explore, the artsy types come for inspiration, and the Equestrian set … well, we come for plenty too.
Palm Springs and the surrounding desert valley are an Equestrian Mecca, with major winter circuits attracting top athletes in equestrian sport, and polo fields that go as far as the eye can see, giving the sport of kings a little West Coast edge. But this destination continues to evolve, expand, and become more alluring with every passing year. Horse & Style had to investigate further – we had to see, hear, taste and experience all that is Palm Springs today. And we were in desperate need of a good old-fashioned road trip. We set our sights on Stagecoach Music Festival, packed our bags with our best boots, hats, sunglasses and more, loaded up the Chevy, and headed out west. This is our journey. This is Horse & Style Takes Palm Springs.
---
I've developed a love affair with the desert. It's an infatuation that began over 15 years ago when my husband and I started visiting the area, seeking adventure. I fell in love with the warm weather, the barren landscape, the sun, the stars, the wildlife, the dirt (yes, the dirt) and the sunsets, with their pastel, sherbet-like colors of periwinkle, peach, buttercream, rose, cantaloupe, and lavender. Nothing beats a desert sunset. I reveled in the opportunity to roll down the windows of the truck, turn on some feel-good music, and let the wind blow through my hair. As cliche as this may sound, it really is a spectacular feeling.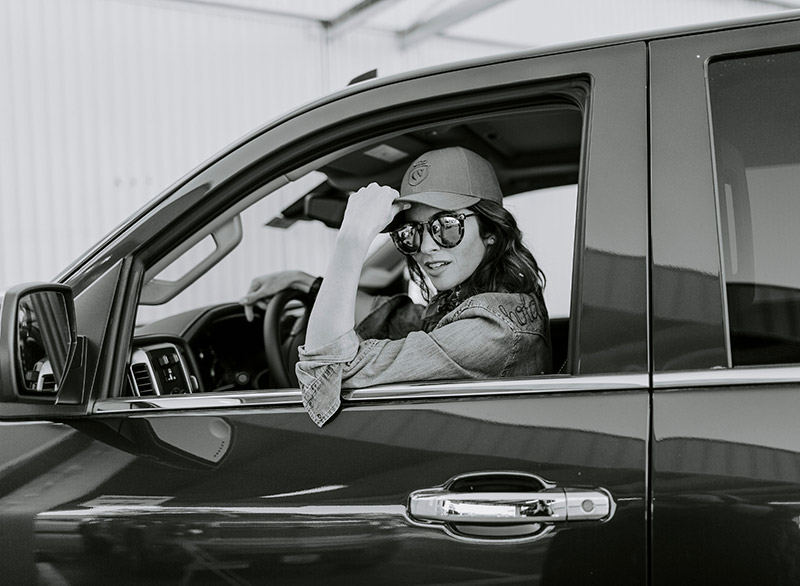 I recall so vividly one of my first trips to the desert with the man that would become my husband, in his meticulously cared-for black Chevrolet Silverado (back then he had the coolest truck in town, and who am I kidding, he still does), listening to Elton John's Tiny Dancer, covered by Tim McGraw. The night was warm, but out of nowhere a storm had rolled in and it began to rain. We listened to that song on repeat, driving through the desert with the windows cracked, and the rain gently coming down. The smell of the rain as it hits the desert floor is intoxicating. And not a moment goes by that I don't think of that night when I hear Tiny Dancer.
As the years wore on, I fell in love with the surrounding communities where I discovered the art, the culture, the food, the hip stay-overs, and the antiques. Oh lord, the antiques. I once took my then two-year-old into several antique shops in Palm Springs' famed historic antique district, only to walk out experiencing a mild panic attack. And then came the winter circuit horse shows, where you learn to sit back and let Mother Nature take her course. For some days the desert weather is grand, and other days, the desert weather is downright apocalyptic. But in all my years of desert trekking, there was one thing I hadn't yet attempted. And that was a festival. Gasp!
So when our team at Horse & Style Magazine made the decision to revisit Palm Springs and experience a legitimate music festival, Stagecoach Music Festival no less, well … I couldn't miss that wagon.
My first order of action was to review my closet. When given the opportunity to dress up and push the limits on style, I jump in head first. I pulled all my boots, hats, sunglasses, dresses, shorts, flowy tops, bohemian frocks and western garb. And then my husband walked into my chaos and spoke two festival fashion buzz-kill statements: 1. "you cannot bring all of this." and 2. "what am I supposed to wear?" I thought to myself, "Ok, ok, husband … go pound sand." But on the exterior, I'm pretty certain I stared at him blankly, spoke not a word, and maybe added in a few disapproving blinks.
But my job had begun and I had my work cut out for me. We went full California-hip and got a room at the Ace Hotel and Swim Club on Palm Canyon Drive. I curated and edited my packing situation to the point of exhaustion, mapped out our road trip in the GPS, planned a few fun activities for myself and husband dearest, researched the holy heck out of where and what to eat, and set forth.
The morning of our departure arrived and we were tasked with loading all of our (ahem, my) luggage. At this point, I was nowhere near ready to admit that I had overpacked for our desert adventure, and was internally thanking the powers above that we had a roomy full-size pick up truck to transport what honestly looked like half of my closet. The first leg of our journey took us to Malibu to visit family and then into West Hollywood to grab a bite to eat. We landed at The Hart and The Hunter located adjacent to the Palihotel on Melrose Avenue, which served up a medley of new age southern cuisine and undoubtedly the best Oatmeal Ricotta Pancakes we've ever had. And we've never had Oatmeal Ricotta Pancakes, so let me rephrase. The best pancakes we've ever had. After fueling up, we jumped back into the truck and headed south making our way across Los Angeles and escaping into the tranquility of the desert. A quick enough jaunt from Los Angeles, roughly 2.5 hours, proves just why Palm Springs and its surrounding communities act as such a draw from the city life. As we made our way onto old Highway 111 in the late afternoon, passing the infamous sea of wind turbines (an Instagram favorite) and the always popular Cabazon Outlets, the desert mountains to the west towered above, casting a soft and tranquil shadow on the city below. The air was warm and dry, and the city was bustling with energy as thousands poured in for what would become a record-breaking Stagecoach Music Festival crowd.
We pulled into the Ace Hotel and Swim Club, unloaded our copious amount of luggage (which did not fit on one single luggage cart), took a peek at our simple yet swanky room complete with a private patio and fireplace, and headed straight for the swim club. The vibe was everything you would want and expect from Palm Springs, with great music, great drinks and even better scenery.
Day one set off the weekend for a whirlwind of fun, sun and all the country music our ears could handle. We woke in our cozy room at the Ace and made our way to the pool for some people watching and a little breakfast. The morning was still quiet, the weather pleasant, the food delicious and the Stumptown Coffee flowing. I tend to be very judgmental when it comes to coffee, and The Ace Hotel had this one down, serving up one of the best lattes I've had in a long time.
Come afternoon we made our way toward Stagecoach Music Festival, and upon arriving, the energy of the over 130,000 people hit us. Pedicabs whirled by at lighting speeds, people packed in their lawn chairs and ice chests like sherpas, the dust was billowing and the sun was beating down. It was everything I expected from Stagecoach. And everyone was filled with excitement. We entered the grounds after a long, grueling trek, grabbed a couple of cocktails and began our exploration. The lineup that first evening included big names like Tanya Tucker, Kelsea Ballerini, Jake Owen and headliners Florida Georgia Line. Once the music started, we tucked away our phones (they didn't work anyway thanks to a massive lack of cell service) and soaked in the Stagecoach desert night.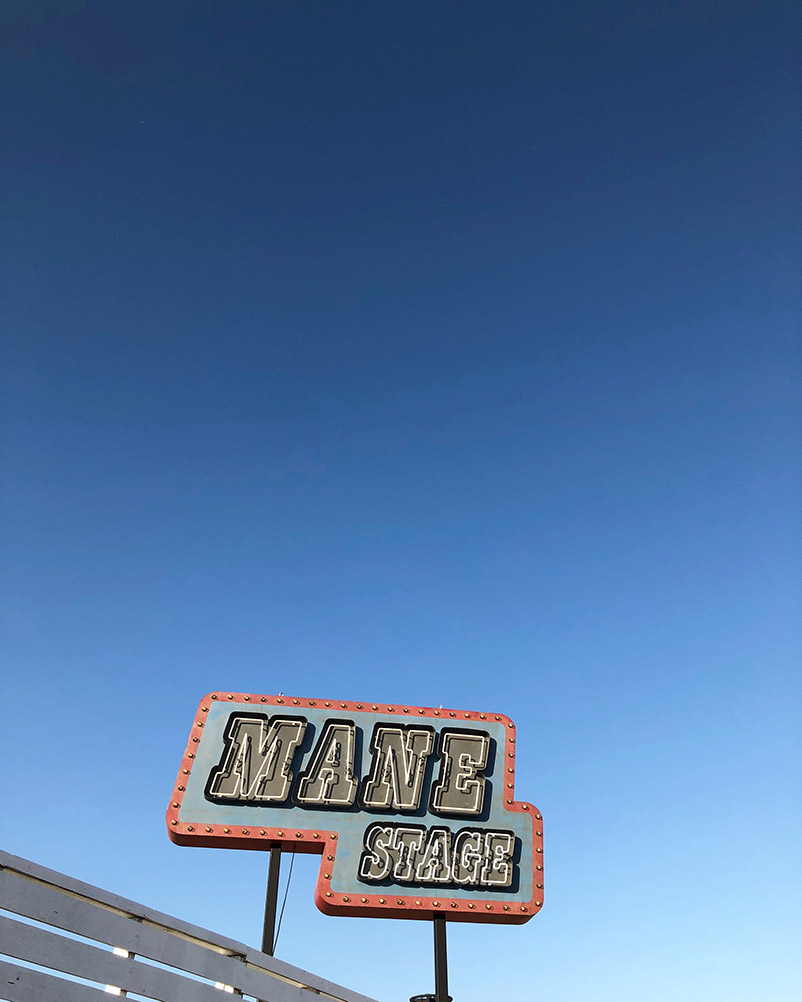 Day two presented us with even more excitement, beginning with Chevrolet's Boots on Stage 3rd Annual Shindig in the Desert, located several miles from the main music festival. Celebrating 100 years of Chevy Trucks, this event pulled out all the stops. Vintage trucks were on display for viewing, the new Colorado was available for off-roading demonstrations, and Levi's was on site with their custom denim embroidery truck embellishing a mix of vintage vests, shirts and bandanas. Lawn and party games were available, Airstream trailers serving up cocktails to help beat the heat, and so much more. Then there was the line-up of live music, dancing, an attempt at roping (lessons needed), and more, building up to Tyler Rich's performance on stage. The afternoon was fun, fun, fun.
We left the shindig in the desert and headed back over to Stagecoach Music Festival. Brothers Osborne delivered, as expected; as did Midland, Dwight Yoakam (classic), Granger Smith, headliner Keith Urban and more … But all the buzz and excitement seemed to circle around Kacey Musgraves who knocked it out of the park with her 70s country-meets-funky vibe. I was immediately hooked.
The final day of Stagecoach Music Festival was the one everyone had been waiting for. There were so many great acts that evening, and we really enjoyed the set by Lee Brice. Simply put, he was fun and chill and put on a stellar show. But the big ticket item, the one we all came to see, was the man himself: Mr. Garth Brooks. My husband and I have been fortunate enough to see him in concert before, but with each show, we continue to be floored. This night was the night where you could feel the energy pulsating. Stagecoach Music Festival announced record breaking crowds who came to see one of the greatest entertainers in music history. And the crowd was in for a treat, as Garth has been touring for some time with his lovely wife Trisha Yearwood, who makes appearances in the middle of his set each show. The lights dimmed, the giant G logo went up on screen and the rest was history. Garth Brooks killed it: The Thunder Rolls, That Summer, Rodeo, Shameless, The Dance, Friends in Low Places. He played them all with more energy than I could ever muster, and it was with that performance that the massive crowd knew; there is no one better to wrap up Stagecoach Music Festival than this man.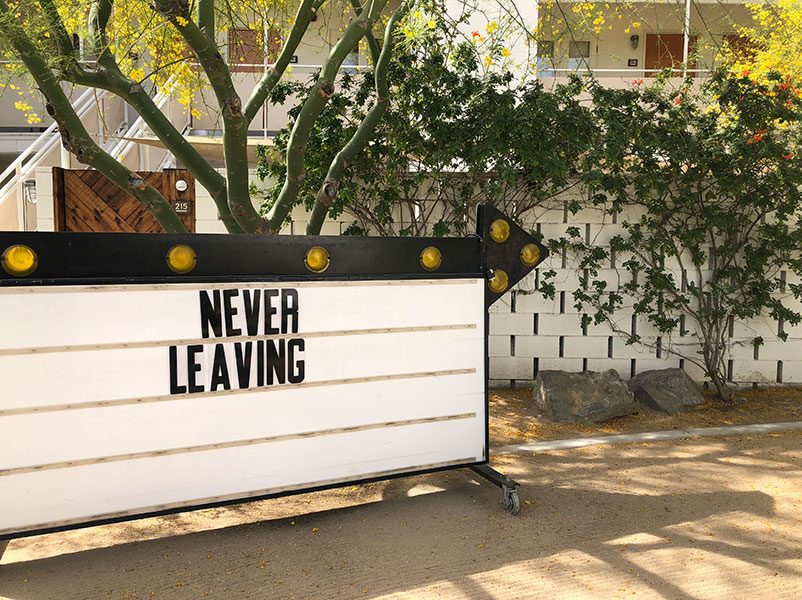 We left Palm Springs the following day exhausted yet beaming from our experience. And as we loaded up the truck and headed home, we began our Stagecoach Music Festival detox. A detox that lasted a solid week. But now, as the time has worn on and the weeks have passed, we find ourselves experiencing Stagecoach Music Festival withdrawals. For we truly never wanted to leave Palm Springs.
Horse & Style will be back for more fun in the desert sun! 
Read the full article with all of Alli's recommendations for everything from wardrobe essentials to the best places to stay and visit while in Palm Springs in our Summer '18 Issue.